Podcast: Play in new window | Download
Listen to Debbie's podcast by Clicking on the button above, or use your mobile podcast App on Apple Podcast, Google Play, Spotify, or Stitcher.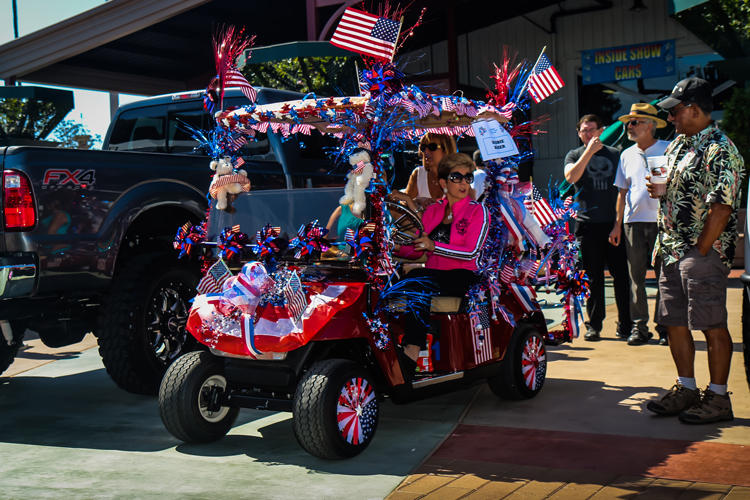 Debbie Baker is the President of Cruisin' For A Cure, the nation's largest single day charity car show that raises money to find a cure for prostate cancer. She started the organization when her husband was diagnosed with cancer. Next to skin cancer, prostate cancer kills more men than any other cancer. Cruisin' For A Cure provides men with free prostate cancer screening that catches the disease early and saves lives. Her event brings in more than 3,500 hot rods, trucks, customs, muscle cars, daily drivers, old and new. The cars cruise all day inside the OC Fair & Events Center in Costa Mesa, California. This year's Meet & Greet will feature Chip Foose, Troy Ladd, Chris Jacobs, Ed Iskendarian otherwise known as Isky, Carson Lev, Larry Wood and others at the Meguiar's Hangar. Debbie's day job is in real estate.
SHOW SPONSORS  
Covercraft   •   MetronGarage   •   Christopher Kimball Financial Services
INSPIRATIONAL QUOTE
What better way to get men to get screened for cancer by using their toys to lure them to the event.
CAREER & LIFE CHALLENGES 
My husband was diagnosed with cancer and I realized that there was a lot of screening for breast cancer, but no one was mentioning ways to make men aware of their risk for prostate cancer, so I decided to do something about it. I started a car show as a fun way to raise awareness.
FIRST SPECIAL VEHICLE 
1972 Chevrolet Chevelle SS
BEST AUTOMOTIVE ADVICE 
Always keep gas in your car and air in your tires!
RESOURCES
A yearly PSA test!
RECOMMENDED BOOK 
The Secret by Rhonda Byrne
PARTING WORDS OF ADVICE
If you are a man 40 years or older, go get a PSA test and start tracking your numbers.
WHERE TO FIND DEBBIE
Your opinion matters, and I will greatly appreciate your support.
If you enjoyed this show, please go to Apple Podcast and leave me a five-star review. That would help tremendously in getting the word out and help others be inspired by Cars Yeah.