Podcast: Play in new window | Download
Listen to Zach's podcast by Clicking on the button above, or use your mobile podcast App on Apple Podcast, Google Play, Spotify, or Stitcher.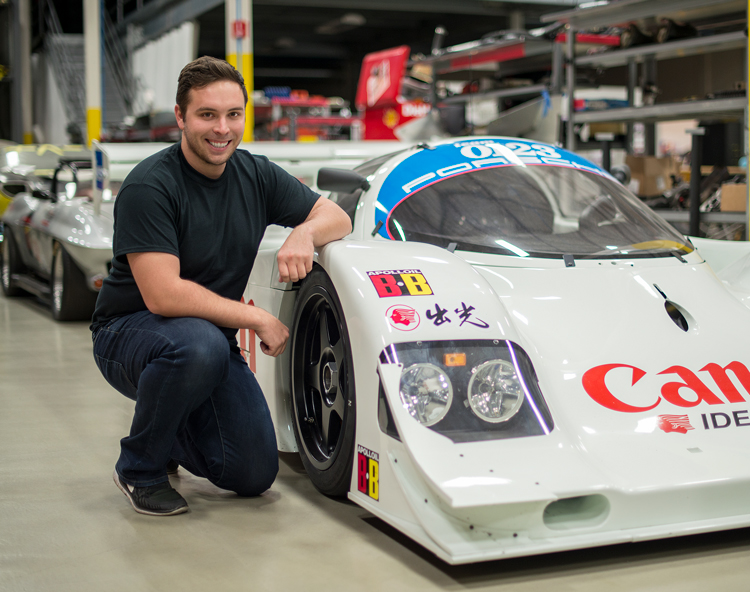 Zach James Todd is an automotive photographer who works as the Digital Marketing Manager at Canepa Design in Scotts Valley, California. Canepa Design is a leading automotive and race car restoration and maintenance facility where you'll find the finest collector cars, race cars, classic, and sports cars in addition to transporters and much more. And Bruce Canepa is a past guest here on Cars Yeah. Zach has been an automotive enthusiast since he was a child and has shot photography for many notable magazines including Pete Stout's 000 magazine, Vintage Motorsport, Classic Porsche, Robb Report and others. He travels to automotive events and records his adventures posting them on his Zach James Todd website. You'll also see the many amazing images he has snapped at Canepa Design on their website.
SHOW SPONSORS
Covercraft • MetronGarage • Christopher Kimball Financial Services
INSPIRATIONAL QUOTE
Always give your best to whatever you are working on!
CAREER & LIFE CHALLENGES
I interviewed at Canepa, and I was so nervous. They showed me the photography booth that they use inside to take pictures of the cars. I had always used natural light as much as possible. I had never used studio equipment before. So, I realized my school had the same lighting set up and I skipped school one day and spent the entire day learning how to use the equipment. For my interview test, they gave me a red Porsche to photograph because red cars are had to photograph. It turns out that they loved my pictures and I got the job!
FIRST SPECIAL VEHICLE
1991 Mazda Miata
BEST AUTOMOTIVE ADVICE
Hard work and dedication put you above everyone else, so don't be afraid to lose sleep or go the extra mile with your work because it is worth it.
WHERE TO FIND ZACH
Your opinion matters, and I will greatly appreciate your support.
If you enjoyed this show, please go to Apple Podcast and leave me a five-star review. That would help tremendously in getting the word out and help others be inspired by Cars Yeah.