Podcast: Play in new window | Download
Listen to Peter's podcast by Clicking on the button above, or use your mobile podcast App on Apple Podcast, Google Play, Spotify, or Stitcher.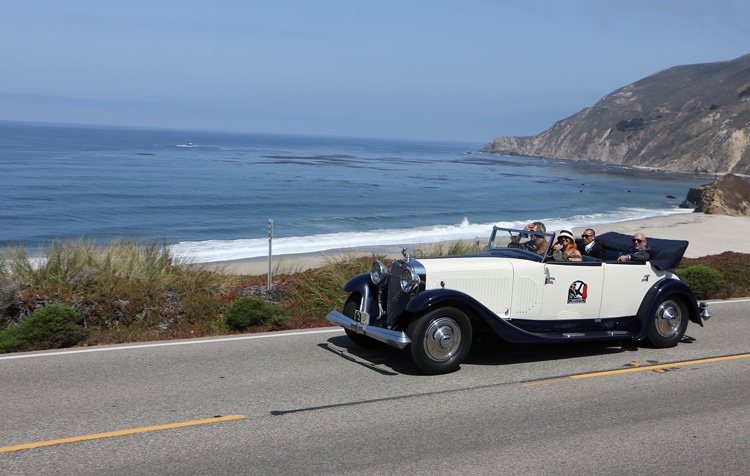 Peter Larsen is a life long gearhead. He serves as a Pebble Beach class judge and he also judges at the Concours d'Elegance at Chantilly outside Paris and at Schloss Dyck in Germany. Peter has a wide taste in cars, having owned automobiles as varied as a Bizzarrini, Facel-Vega, Duesenberg Model J and a number of Maseratis, including two Ghiblis and a 5000GT. His enduring fascination has been with French cars in general and Talbot-Lago in particular, including ownership of two T26 Grand Sports. He and Ben Erickson co-authored the book Talbot-Lago Grand Sport: The Car from Paris and Jacques Saoutchik – Maître Carrossier. Peter also authored a book about Joseph Figoni. Today he's here to share his and Ben Erickson's latest venture, a three-volume series titled The Kellner Affair, Matters of Life and Death.
SHOW SPONSORS
Covercraft • MetronGarage • Christopher Kimball Financial Services
INSPIRATIONAL QUOTE
Sometimes it is the people who no one imagines anything of, who do the things that no one can imagine.
CAREER & LIFE CHALLENGES
It was hard to get the relevant parties to the content of my book to talk about it. It's still considered taboo in many countries in Europe to talk about what side of history your ancestors were on. Sometimes, your relatives may have done bad things, so you have to live with that.
A great book about an obscure subject is better than a mediocre book about a famous subject.
WHERE TO FIND PETER
Your opinion matters, and I will greatly appreciate your support.
If you enjoyed this show, please go to Apple Podcast and leave me a five-star review. That would help tremendously in getting the word out and help others be inspired by Cars Yeah.