Podcast: Play in new window | Download
Listen to Rick's podcast by Clicking on the button above, or use your mobile podcast App on Apple Podcast, Google Play, Spotify, or Stitcher.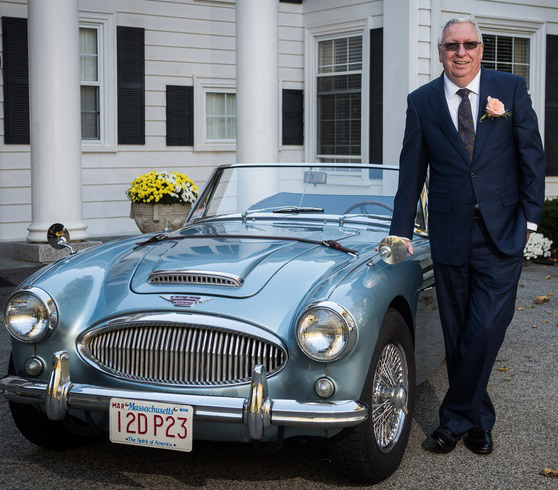 Rick Neville has embarked on a career as a bon vivant and raconteur after retiring from a 35-year career as a federal prosecutor.  With a high-pressure lifestyle in the proverbial rear-view mirror he now has time to spend on his first automotive love, Austin-Healeys. If he's not in the garage under the bonnet of his Bugeye Sprite or his 345 hp Ford-engined big Healey, he'll be found in the library researching and writing articles for several Healey magazines.
SHOW SPONSORS  
Covercraft   •   MetronGarage   •   Christopher Kimball Financial Services
INSPIRATIONAL QUOTE
You have to grow old, but you don't have to grow up.
CAREER & LIFE CHALLENGES 
After graduating from law school, I ended up failing the Bar exam. It was embarrassing and  I studied hard so that I could pass it the next time around.
FIRST SPECIAL VEHICLE
1959 Bugeye Sprite
BEST AUTOMOTIVE ADVICE 
Buy the best car you can afford.
RESOURCES
Your local Vocational Technical School
RECOMMENDED BOOK 
The Jack Reacher Series by Lee Child
PARTING WORDS OF ADVICE
If you are fortunate enough to reach retirement age – enjoy it and do some things you never got to do!
WHERE TO FIND RICK
Your opinion matters, and I will greatly appreciate your support.
If you enjoyed this show, please go to Apple Podcast and leave me a five-star review. That would help tremendously in getting the word out and help others be inspired by Cars Yeah.