Podcast: Play in new window | Download


Listen To Adam by Clicking on the Red Arrow Above or Visit iTunes or Stitcher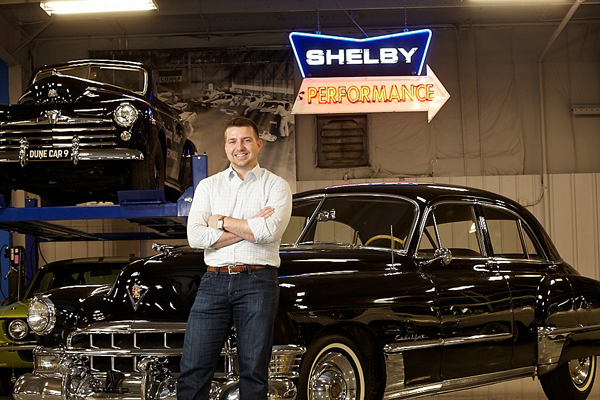 Adam Martin is the Vice President of The Hagerty Institute for Collector Vehicles, Business Development, and Automotive Data & Intelligence. He's an overachieving classic car enthusiast affectionately known as enthuse-i-Adam. He's an executive Committee member of the Checkered Flag 200 Club at the Petersen Museum. Recently Adam and Lucy, his 1968 Chevrolet Camaro Sport Coupe were featured in a video on Petrolicious where you can enjoy Adam's long time passion and enthusiasm for the collector car hobby. Adam always brings Enthuse-i-Adam to everything he does.
SHOW SPONSOR  
NOCO Genius Boost Jump Starter
"Logic will get you from A to B but imagination will take you everywhere." – Albert Einstein
Buying insurance for your collector car isn't the most fun way to spend money. Adam had to figure out a way to communicate to collectors why this was a valuable investment in your automotive investment.   Adam learned the talent of polite persistence.
AH-HA MOMENT
Adam is involved with the Checkered Flag 200 Car Club and was elected to join the Executive Committee.
FIRST SPECIAL CAR
Lucy, Adams 1968 Camaro
BEST AUTOMOTIVE ADVICE
Documentation. Documentation. Documentation.
AUTOMOTIVE RESOURCE
Hagerty Valuation Tool – www.hagerty.com/valuationtools
FAVORITE BOOK  
American Icon – Bryce G. Hoffman
PARTING ADVICE 
Savor every time you get behind the wheel of a classic car.
HOW TO FIND ADAM
Hagerty – www.hagerty.com
Linkedin – www.linkedin.com/profile
Petersen Automotive Museum – www.petersen.org
HELPING CARS YEAH GROW
You can help promote Cars Yeah interviews. Please go to iTunes and post a comment. Every little bit helps and we will greatly appreciate your support.