Podcast: Play in new window | Download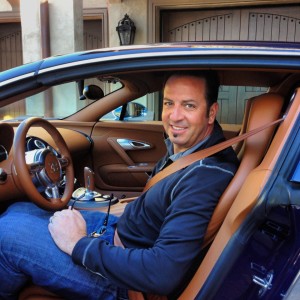 Adam Pitale is the chief detailer, product engineer, and head of customer service at Adam's Premium Car Care. At the age of 9 the entrepreneur bloomed and he started a small business, "Adam's Bicycle Repair and Cleaning." From there he went on to washing and waxing the cars in his neighborhood, and at age 12, he hired his first employee, a 16 year-old boy from the neighborhood. His business grew in to a Mobile Detailing Business, and he specialized in limousine fleets through high school and college. Eventually Adam developed his own car care products and he started selling them at the Orange County Swap Meet in Southern California. His business grew, a website was born, and today a full line of premium car care products can be found at Adam's Premium Car Care.
SHOW SPONSOR
NOCO Genius Boost Jump Start  – Here.
"High expectations are the key to everything." – Sam Walton
Finding manufacturers in the United States that can supply Adam's with the quality products they want to offer their customers.
AH-HA MOMENTS
After so many customers kept asking for advice, Adam started creating how-to videos on car care which became a huge hit with customers.
FIRST SPECIAL CAR
A 1973 Ford Bronco
FAVORITE BOOKS
Traction, Get a Grip On Your Business – Gino Wickman
The Paradox of Choice – Barry Schwartz
BEST AUTOMOTIVE ADVICE
Wash your car regularly.
AUTOMOTIVE RESOURCE
Bring a Trailer – www.bringatrailer.com
PARTING ADVICE 
When it comes to car care, start with the products that are not working for you and discover what it is you need.
HOW TO FIND ADAM
Adams Premium Car Care –  www.adamspolishes.com
Adams Forums – www.adamsforums.com
Facebook – www.facebook.com/adamspolishes
HELPING CARS YEAH GROW
You can help promote Cars Yeah interviews. Please go to iTunes and post a comment. Every little bit helps and we will greatly appreciate your support.