Podcast: Play in new window | Download


Listen To Alan by Clicking on the Red Arrow Above or Visit iTunes or Stitcher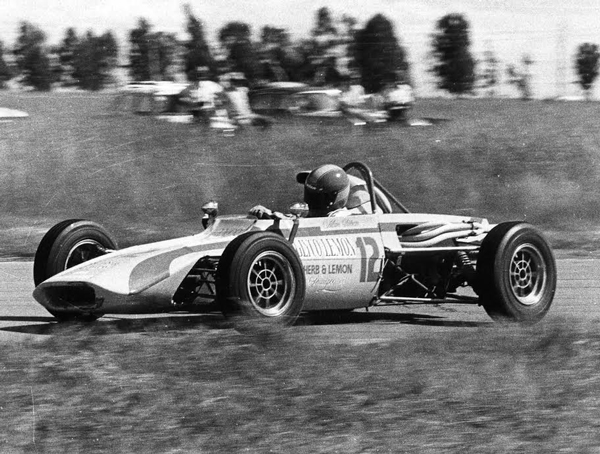 Alan Wilson is an internationally recognized race facilities designer and development consultant who has designed and built 33 racetracks and consulted or designed almost 150 others. He was a national level competitor in car and motorcycle racing. He is one of the few managers to have operated major international events for World Championship Formula One, Superbike, Indycars, NASCAR, IMSA GTP, SCCA and many others. He's earned numerous awards world-wide. His most recent tracks built include the Thermal Club in Palm Springs, Inje Speedium in Korea, and SpeedPark Ningbo in China.
SHOW SPONSORS  
CarpeGear.com The Little Red Racing Car
NOCO Genius Boost Jump Starter
SUCCESS QUOTE
"Success doesn't mean you have to have a big ego."
CAREER CHALLENGE
Dealing with the funding requirements of racing.
AH-HA MOMENTS
Realizing that in racing, no matter how good you are, it always comes to an end and you are forced to move on.
FIRST SPECIAL CAR
An 1955 MGA
BEST AUTOMOTIVE ADVICE
In racing your name is everything. Integrity is most important.
FAVORITE BOOKS
Challenge Me The Race – Mike Hawthorn
The Peter Principal – Laurence J. Peter
Outliers – Malcolm Gladwell
Drive by Desire: The Desire Wilson Story – Alan Wilson
Zapped – Alan Wilson
PARTING ADVICE 
When a caterpillar comes to the end of its life, it becomes a butterfly.
HOW TO FIND ALAN
Wilson Motorsport – www.wilsonmotorsport.com
You can help promote Cars Yeah interviews. Please go to iTunes and post a comment.
Every little bit helps and we will greatly appreciate your support.