Podcast: Play in new window | Download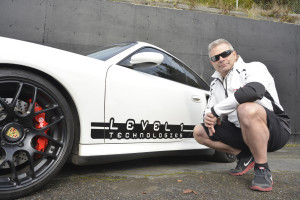 Alex Raphael founded Max RPM Motorsports in Bremerton Washington in 1977 when he was just 17 years old. They service, repair, modify, and tune Porsche, BMW, Mercedes, Audi, VW, Ferrari and Lamborghini automobiles. They do all sorts of maintenance and specialize in high performance exhaust systems, suspension components and anything that maximizes performance on your special automobile. Every day they strive to elevate performance to a new level.
SHOW SPONSOR
NOCO Genius Boost Jump Start  – Here.
"Don't let fear and common sense hold you back."
"Get up and do it!"
CAREER CHALLENGE
BMW North America hired Alex to build a motorcycle that they could use to try and break a land speed record. After two solid months of building a bike, they got it on the track and the motor blew up. Listen to find out the rest of the story…
AH-HA MOMENTS
Alex recognized a need to bring sophisticated tuning knowledge in house. Listen to learn how he accomplished this and how it lead to tremendous growth.
FIRST SPECIAL CAR
A 1989 Mercedes 300CE Euro Model
BEST AUTOMOTIVE ADVICE
When it's perfect you're done.
GREAT RESOURCES
Protomotive – www.protomotive.com
BOOK SUGGESTION
Out On A Limb – Shirly MacLaine
PARTING ADVICE
Don't let fear and common sense hold you back.
HOW TO FIND ALEX
Max RPM Motorsports –  www.maxrpmmotorsports.com
Level 1 Tech – www.level1tec.com
HELPING CARS YEAH GROW
You can help promote Cars Yeah interviews. Please go to iTunes and post a comment. Every little bit helps and we will greatly appreciate your support.