Podcast: Play in new window | Download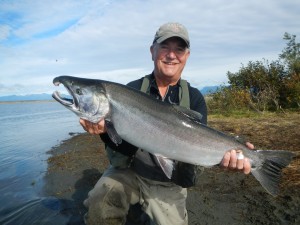 Art Morrison started playing with cars on quarter mile tracks driving wheelstanders. After a big crash in 1970 he decided to start his own business focused on building drag racers. His business grew as did his reputation for quality work. He built hundreds of dragsters and eventually began focusing on the street rod market and today his name and builds are all over the world. Art Morrison Enterprises designs and builds chassis, custom chassis and all sorts of components for custom cars, street rods, and more. His son Craig works along side Art and his talented team building dreams for automotive enthusiasts around the world.
SHOW SPONSOR
NOCO Genius Boost Jump Start  – Here.
"You can do or be anything that you want." – Art's Father
After failing a welding test to work in the ship yards and then surviving a horrific crash in a dragster Art used these failures to find a new path in life that lead to him starting his own company over 40 years ago.
AH-HA MOMENTS
Early in his business he borrowed against everything he owned and bet the farm on an advertising campaign to grow his business. Listen and learn what happened…
FIRST SPECIAL CAR
Ford Model A that Art built from a junker and modified
BEST AUTOMOTIVE ADVICE
Regarding cars and specifically dragsters… All it is is a rolling motor stand with a steering wheel.
BOOK SUGGESTION
Quality is Free – Philip B. Crosby
PARTING ADVICE 
Don't be afraid of anything. You can do and be anything you want.
HOW TO FIND ART
Art Morrison Enterprises –  www.artmorrison.com
YouTube – www.youtube.com/art+morrison
HELPING CARS YEAH GROW
You can help promote Cars Yeah interviews. Please go to iTunes and post a comment. Every little bit helps and we will greatly appreciate your support.