Podcast: Play in new window | Download


Listen To Bob by Clicking on the Red Arrow Above or Visit iTunes or Stitcher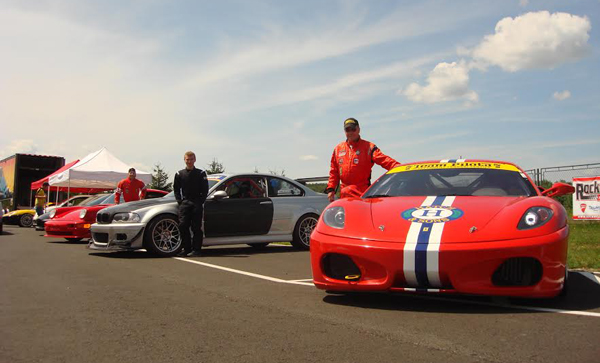 Bob Hatch is the owner of Hatch & Sons in Hudson Massachusetts. He's been buying, selling, restoring, and trading fine motorcars since 1970. After selling his company in 2005 he grew restless and he purchased the original building he started his company in, refurbished it and started anew with his son Jimmy and grandson Chris. Today they buy and sell the finest European automobiles in the world while focusing on excellence in quality and perfection. Bob has owned more than 125 230, 250, and 280 SL Mercedes Benz automobiles and Hatch & Sons are known as the authority on these beautiful classic cars. I've been fortunate to have seen their work and it is absolutely incredible.
SHOW SPONSOR  
NOCO Genius Boost Jump Starter
"No pessimist ever discovered the secret of the stars or sailed to an uncharted island or opened a new heaven to the human spirit." – Helen Keller
As Bob's business grew he needed a bigger facility. Listen to how finding a dream building turned in to a nightmare and then ultimately success.
AH-HA MOMENT
Bob built a business with multiple revenue streams which he discovered to be extremely beneficial when one segment of the market was weak.
FIRST SPECIAL CAR
A 1955 Ford Convertible
BEST AUTOMOTIVE ADVICE
You can never pay too much for a great car nor too little for a bad one.
AUTOMOTIVE RESOURCE
Motorsports Marketing Resources – www.motorsportsmarketingresources.com
FAVORITE BOOKS
The Last Open Road – Burt Levy
Montezuma's Ferrari – Burt Levy
The Fabulous Trashwagon – Burt Levy
Toly's Ghost – Burt Levy
The 200 MPH Steamroller – Burt Levy
PARTING ADVICE 
"There is hardly anything in the world that one man cannot make a little worse and sell a little cheaper. And people who consider price only are that man's lawful prey." – John Ruskin
HOW TO FIND BOB
Hatch and Sons – www.hatchandsons.com
HELPING CARS YEAH GROW
You can help promote Cars Yeah interviews. Please go to iTunes and post a comment. Every little bit helps and we will greatly appreciate your support.