Podcast: Play in new window | Download


Listen To Bodie by Clicking on the Red Arrow Above or Visit iTunes or Stitcher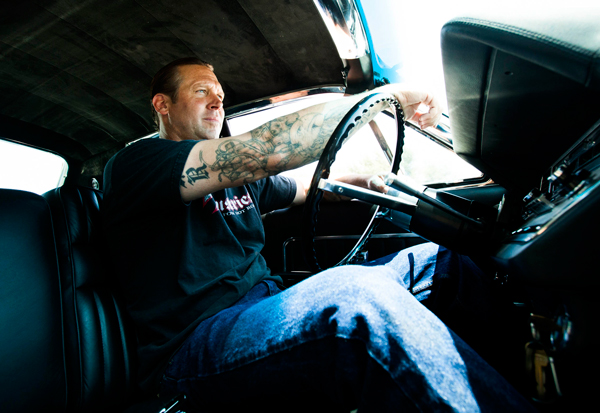 Bodie Stroud is the CEO and Founder of Bodie Stroud Industries in Sun Valley, California. He and his talented team design, build, and fabricate cars, trucks, custom chassis, and suspension components. His work spans over 20 years and his designs and builds have earned the Ford Design Award – Best of Show at SEMA. Bodie is the co-host on Travel Channel's Rock My RV with Brett Michaels and he was featured on Speed Channel's Hot Rod TV where his work on Tim Allen's 1968 Copo Camaro was chronicled. He's built cars for Johnny Depp, Johnny Knoxville, and Tim Allen along with a host of other enthusiasts.
SHOW SPONSOR  
NOCO Genius Boost Jump Starter
CarpeGear.com The Little Red Racing Car
SUCCESS QUOTE
"Hard work always pays off. There is no such thing as a get rich quick scheme."
CAREER CHALLENGE
Everything they work on is a custom job so trying to determine the time needed to do the job correctly is very difficult.
AH-HA MOMENTS
Realizing after many years in business that Bodie feels he's gotten to where he wants to be albeit it has taken a bit longer than he expected. His new upper control arm line helped him realize his ah-ha.
FIRST SPECIAL CAR
A 1961 VW Bus
BEST AUTOMOTIVE ADVICE
Learn how to weld.
AUTOMOTIVE RESOURCES
Magnaflow – www.magnaflow.com
FAVORITE BOOK
James and the Giant Peach – Ronald Dahl
PARTING ADVICE 
Keep the pedal to the metal and always keep moving forward.
HOW TO FIND BODIE
Bodie Stroud Industries – www.bodiestroud.com
Facebook – www.facebook.com/bodie.stroud
Twitter – www.twitter.com/BodieStroud
Instagram – www.instagram.com/bodiestroud
HELPING CARS YEAH GROW
You can help promote Cars Yeah interviews. Please go to iTunes and post a comment.
Every little bit helps and we will greatly appreciate your support.