Podcast: Play in new window | Download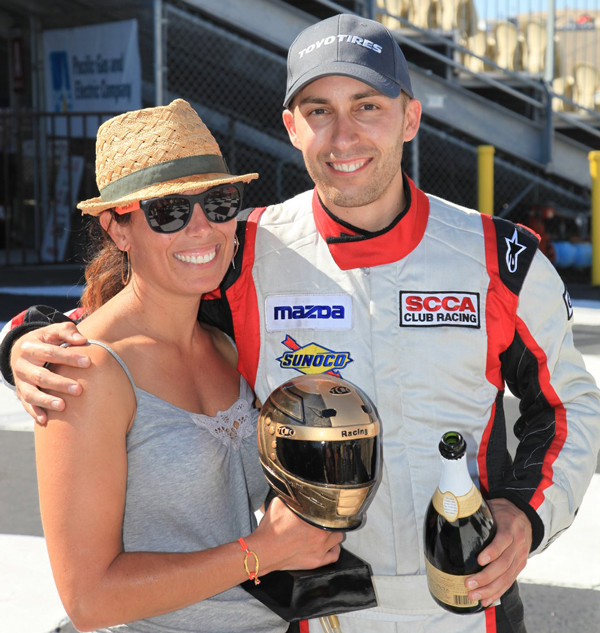 Brian Ghidinelli owns and runs MotorsportReg.com, an online registration service and marketplace that makes it more fun to organize and attend motorsports events. He has helped more than 700 clubs, racetracks, and sanctioning bodies organize, promote, and manage over 3,500 events annually. He's a racer, a championship winner and finisher of a 25-hour endurance race. Brian serves on the board of directors for Thunderhill Raceway Park and he's been quoted, featured and photographed in numerous automotive magazines and newspapers. Brian lives near Sonoma Raceway in San Rafael, California with his wife, dog, racecar, motorcycle, and shifter kart.
SHOW SPONSOR  
NOCO Genius Boost Jump Starter
Brian's first company was started while in college. He had great tech skills but poor business skills and they were not leveraged well with far too many accounts receivables. While this created sever challenges listen to how these lessons learned helped Brian in his future businesses.
AH-HA MOMENTS
After joining his local BMW Car Club and offering to help with the event registration process, Brian saw a need to bring that process in to the modern age. An idea sprang forth and it became a business.
FIRST SPECIAL CAR
A 1989 E30 BMW M3
BEST AUTOMOTIVE ADVICE
Put the wrench down. Listen to find out exactly what this means in Brian's world.
FAVORITE AUTOMOTIVE RESOURCES
Speed Secrets Weekly – www.speedsecretsweekly.com
FAVORITE BOOK
How to Win Friends and Influence People – Dale Carnegie
PARTING ADVICE 
Spend your life pursuing something you care about.
HOW TO FIND BRIAN
Motorsportreg.com – www.motorsportreg.com
Race Hero – www.racehero.io
Ghidinelli –  www.ghidinelli.com
Facebook- www.facebook.com/ghidinelli
Twitter – twitter.com/ghidinelli
HELPING CARS YEAH GROW
You can help promote Cars Yeah interviews. Please go to iTunes and post a comment. Every little bit helps and we will greatly appreciate your support.