Podcast: Play in new window | Download


Listen To Brian by Clicking on the Red Arrow Above or Visit iTunes or Stitcher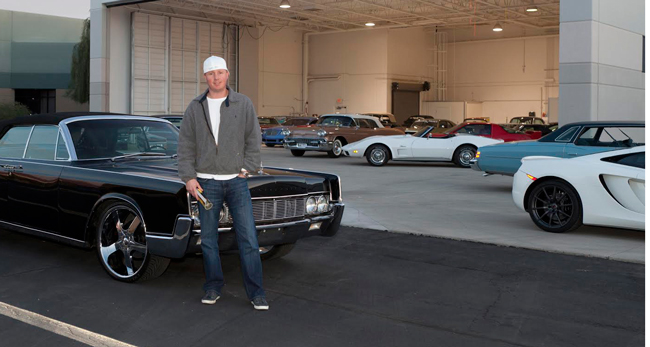 Brian Graff is the President and Publisher of Highline Autos Magazine and Highline Autos.com in Scottsdale, Arizona. Since 2002 the company focuses on being the definitive source for distinguished automobiles. They showcase luxury, exotic, and classic automobiles that are for sale and present products and services available from the most prestigious luxury-style brands from around the world. His magazine is distributed around the country and the website provides features including cars for sale, events, products and more. His company is the hospitality sponsor at Concorso Italiano.
SHOW SPONSORS  
NOCO Genius Boost Jump Starter
SUCCESS QUOTE
"Do something today that your future self will thank you for."
LIFE CHALLENGE
Getting melanoma when he was 19.
AH-HA MOMENTS
Discovering that his magazines were making a difference in his advertisers lives after meeting people over and over who used his publication to find a car.
FIRST SPECIAL CAR 
A BMW 5 Series
BEST AUTOMOTIVE ADVICE
Buy what you like.
GREAT AUTOMOTIVE RESOURCES 
Highline Autos Magazine – www.highline-autos.com
FAVORITE MAGAZINES
Entrepreneur Magazine and Highline Autos Magazine
PARTING ADVICE 
Next time you're looking for a new vehicle, buying or selling, make sure you visit Highline-Autos.com
HOW TO FIND BRIAN
Highline Autos Magazine – www.highline-autos.com
HELPING CARS YEAH GROW
You can help promote Cars Yeah interviews. Please go to iTunes and post a comment.
Every little bit helps and we will greatly appreciate your support.