Podcast: Play in new window | Download


Listen To Bruce by Clicking on the Red Arrow Above or Visit iTunes or Stitcher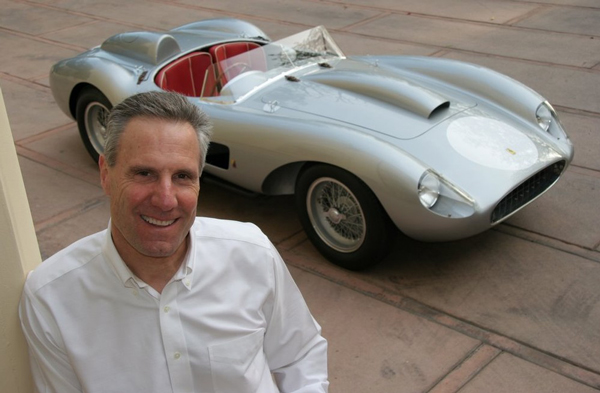 Bruce Meyer is a life long classic car enthusiast and one of the most vocal ambassadors of the collector-car hobby. He has built a world-class collection of important motor vehicles, he is a racer holding several records and an inspiring philanthropist. As an active participant he enjoys driving in events around the world and serves on the board of many museums including the Nethercutt Collection, the Petersen Automotive Museum, The Mullin Automotive Museum and the LeMay Museum. He is the founding chairman of the Petersen Automotive Museum and their Checkered Flag 200 group. Bruce is a serious cheerleader for the car hobby and industry.
SHOW SPONSOR  
NOCO Genius Boost Jump Starter
CarpeGear.com The Little Red Racing Car
Bruce was involved at the beginning of the Petersen Museum and there were no automotive enthusiasts involved. Bruce started the Checkered Flag 200 to encourage enthusiasts to join, contribute and support this new venture. The challenge was to keep this group going and growing.
AH-HA MOMENT
Learning the importance of how important your word and a handshake is.
FIRST SPECIAL CAR
A 1961 Porsche 356
BEST AUTOMOTIVE ADVICE
On the track, always look ahead.
AUTOMOTIVE RESOURCE
Autoweek – www.autoweek.com
FAVORITE BOOK 
World Registery of Cobras and GT40s – Rick Kopec
PARTING ADVICE 
Pick a passion that has a wonderful cadre of people involved.
HOW TO FIND BRUCE
The Petersen Automotive Museum – www.petersen.org
HELPING CARS YEAH GROW
You can help promote Cars Yeah interviews. Please go to iTunes and post a comment. Every little bit helps and we will greatly appreciate your support.