Podcast: Play in new window | Download


Listen To Chris by Clicking on the Red Arrow Above or Visit iTunes or Stitcher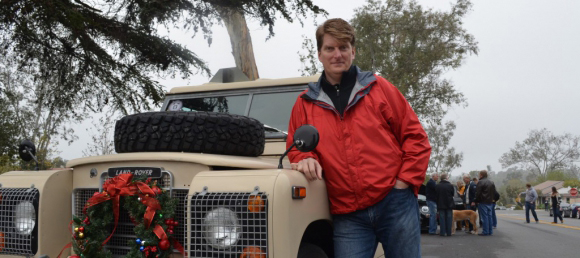 Chris Erickson founded the Secret Car Club in Rancho Santa Fe California, just north of San Diego. This is a private car club that was created with the intent to remove all of the less attractive aspects of a traditional club. There are no meetings, no elections, no dues, nor the drudgery and politics prevalent in most organizations. So, do you need to know the secret handshake or password to get in? Listen to find out. Chris grew up in a family that restored and enjoyed British cars. He is a real estate broker for Willis Allen Real Estate in Rancho Santa Fe California and a board member of the La Jolla Concours d'Elegance. His passion for British cars and trucks continues with a preference for MGB, Triumph, Land Rover and Jaguar.
SHOW SPONSOR  
NOCO Genius Boost Jump Starter
Starting and building the Secret Car Club in to the success it is today.
AH-HA MOMENT
After some time Chris started hearing from members and attendees how grateful they were for having the Secret Car Club and what it meant to them. And then the charity events began and that was a huge ah-ha.
FIRST SPECIAL CAR
A 1967 MGB
BEST AUTOMOTIVE ADVICE
Don't get too emotionally wrapped up in a car before you start restoring that vehicle.
AUTOMOTIVE RESOURCES
Secret Car Club Vendor Page – www.secretcarclub.com/vendor-list
FAVORITE BOOKS
www.hemmings.com – Hemmings Motor News
PARTING ADVICE 
Do what you love.
HOW TO FIND CHRIS
Secret Car Club – www.secretcarclub.com
Chris Erickson – www.realestateranchosantafe.com
Facebook – www.facebook.com/pages/Secret-Car-Club
HELPING CARS YEAH GROW
You can help promote Cars Yeah interviews. Please go to iTunes and post a comment. Every little bit helps and we will greatly appreciate your support.