Podcast: Play in new window | Download


Listen To Chris by Clicking on the Red Arrow Above or Visit iTunes or Stitcher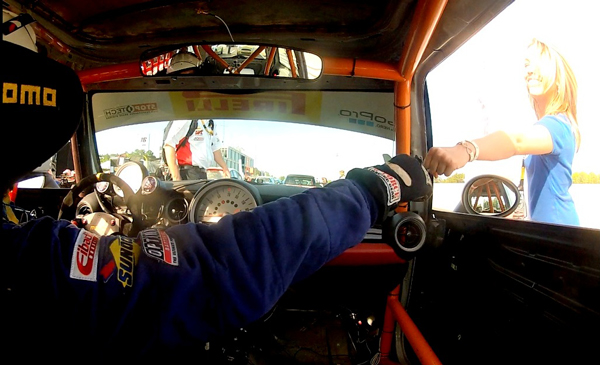 Chris Sneed owns and operates Sneed Speed Shop in Pfafftown, North Carolina and Sneed 4 Speed, an on line performance parts store. At his shop he and his team focus on helping clients win championships in their racecars. The shop's services include a body shop, mechanical support, dyno tuning, and parts manufacturing. One of their specialties is the Mini Cooper and they race their own Mini. Chris and his brother have won 25 out of 29 races and 3 regional championships along with multiple endurance races. He won 3 NASA championships in 2010 and 2011 and raced in the World Challenge in 2013 and 2014 where he won the Hard Charger award in his first race on the streets of Houston.
SHOW SPONSOR  
NOCO Genius Boost Jump Starter
What happens when grandpa gives you a ho-hum, warn out car for your first ride and while driving it to school you decide to race your cousin? Chris blew her up.
AH-HA MOMENT
Shen Chris decided to expand his business, get a bigger place, and branch out it was a huge challenge. At times he thought of quitting but friends encouraged Chris to continue and he succeeded.
FIRST SPECIAL CAR
An Audi 4000
BEST AUTOMOTIVE ADVICE
Check to make sure it has gas in it.
AUTOMOTIVE RESOURCE
Chris' Mom. Give her a call…
FAVORITE BOOK  
Rich Dad Poor Dad – Robert T. Kiyosaki
PARTING ADVICE 
Whatever you want to do, you have to just stay with it and do it one hundred percent.
HOW TO FIND CHRIS
Sneed4Speed – www.sneed4speed.com
HELPING CARS YEAH GROW
You can help promote Cars Yeah interviews. Please go to iTunes and post a comment. Every little bit helps and we will greatly appreciate your support.