Podcast: Play in new window | Download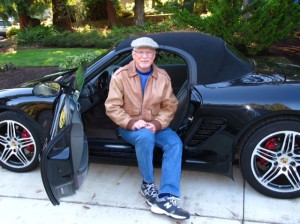 Dale LaFollette was the Track Manager at the Portland International Raceway for 27 years and oversaw up to 500 events a year from IMSA races to motocross, drag racing, police training, vintage racing, and more. He started selling racing photographs and metal sculpture through galleries while at the track in the 70s and 80s. During that time he started a mail order catalog business titled Vintage Motorphoto. When the Internet came along he jumped on board and sold through his website and eBay. For over 20 years he's been a member of the nominating committee for the Motorsports Hall of Fame and he's on the board of advisors for the World of Speed Museum that opens in Wilsonville, Oregon in April 2015.
SHOW SPONSOR
NOCO Genius Boost Jump Start  – Here.
"Everything's your own fault if you're any damn good." – Ernest Hemingway