Podcast: Play in new window | Download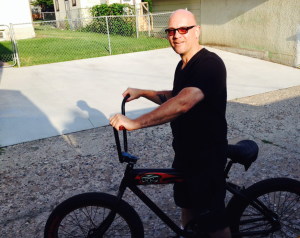 Darwin Holmstrom is the  Senior Acquisitions Editor for Motorbooks, a wonderful source for the worlds best transportation books for almost 50 years. He's been a part of the team for the past fourteen years. Darwin has written or co-written over two-dozen books on motorcycles and muscle cars, including the best-selling books Top Muscle, Lucifer's Sword MC, Let's Ride, Camaro: Five Generations of Performance, BMW Motorcycles, The Harley-Davidson Motor Co. Archive Collection, GTO, Camaro, Billy Lane Chop Fiction, The Complete Idiot's Guide to Motorcycles, and many others.
SHOW SPONSOR
NOCO Genius Boost Jump Start  – Here.
"My life has been a series of failures." – Soichiro Honda 
CAREER CHALLENGE
Darwin has had some pretty bad motorcycle accidents while racing bikes. One where he came off his bike at 127 mph at Brainerd Raceway. The recovery process has taught him much more than simply healing his body. Listen to how in a way they got him to where he is today.
AH-HA MOMENT
While working in a job at a sugar beat factory that Darwin absolutely hated he met a person who changed his life. Listen to how with just a few words, Darwin's perspective on life was changed forever.
FIRST SPECIAL CAR
A 1970 Duster with a 340 four-barrel four speed.
BEST AUTOMOTIVE ADVICE
Never buy a new car.
FAVORITE RESOURCE
MX5 Miata – www.miata.net
FAVORITE BOOK
Top Muscle – Darwin Holmstrom
PARTING ADVICE 
Do what you love.
HOW TO FIND DARWIN
Motorbooks –  www.motorbooks.com
HELPING CARS YEAH GROW
You can help promote Cars Yeah interviews. Please go to iTunes and post a comment. Every little bit helps and we will greatly appreciate your support.