Podcast: Play in new window | Download


Listen To David by Clicking on the Red Arrow Above or Visit iTunes or Stitcher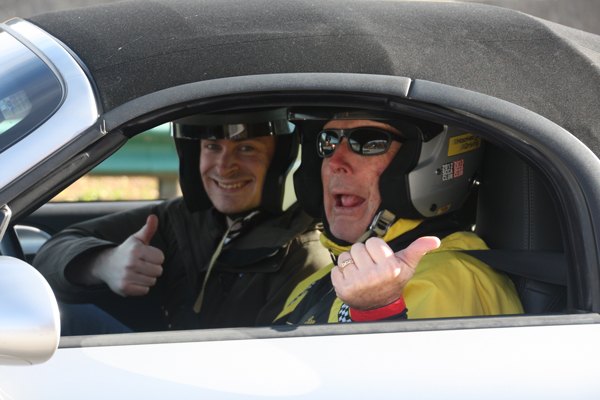 David Ray is the founder and group leader at Hooked on Driving. It is a community of enthusiasts who share a passion for driving and they operate in 7 key regions of the U.S. Their focus is providing high performance driver training in the controlled environment of a race course – with NO competition or training for competition. It is all about providing drivers with coaching so they are better and safer drivers. David's competed in the SCCA regional racing program and the NASA 25 Hour Thunderhill 5 times. He won two Regional Championships in T2 and the Illgen Enduro in two different classes. He's an SCCA instructor, a driving coach and he was Chair of the new track committee of the San Francisco Region of the SCCA.
SHOW SPONSOR  
NOCO Genius Boost Jump Starter
AH-HA MOMENT
After selling his first business David organized some track days for companies and after a few of these saw a great opportunity to create a business around the concept and Hooked on Driving was born.
FIRST SPECIAL RACECAR
An Opel Manta
BEST AUTOMOTIVE ADVICE
You can never have too much negative camber.
AUTOMOTIVE RESOURCE
Ross Bentley's Speed Secrets – www.speedsecretsweekly.com
FAVORITE BOOK  
The Five Secrets You Must Discover Before You Die – John Izzo
PARTING ADVICE 
With the cars that you're driving today, don't try to do it on the street. Save your spirited driving for the track and stay safe.
HOW TO FIND DAVID
Hooked on Driving – www.hookedondriving.com
HELPING CARS YEAH GROW
You can help promote Cars Yeah interviews. Please go to iTunes and post a comment. Every little bit helps and we will greatly appreciate your support.