Podcast: Play in new window | Download


Listen To Dennis by Clicking on the Red Arrow Above or Visit iTunes or Stitcher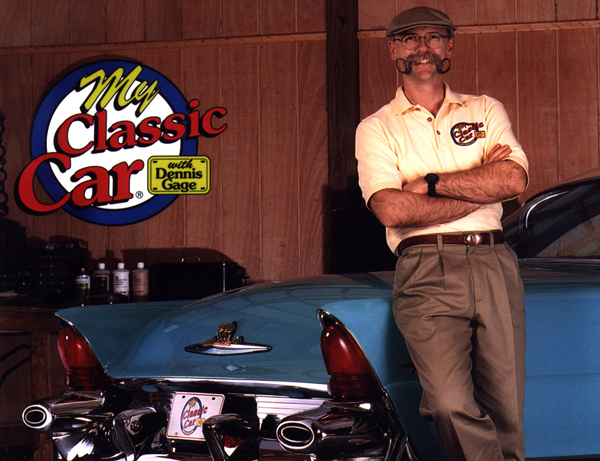 Dennis Gage is the producer and host of the wildly popular television show My Classic Car. For twenty years he's traveled around the globe sharing automobiles, collections, car shows, and more with enthusiasts. His show has been on TNN, SPEED and can now be seen on the Velocity and MAVTV networks and is enjoyed in over 90 million households. Dennis is also the Executive Producer of the motorcycle television programs, Trippin' on Two Wheels and Corbin's Ride On and the reality series, Texas Hardtails and the independent film, Novem.
SHOW SPONSOR  
NOCO Genius Boost Jump Starter
CarpeGear.com The Little Red Racing Car
Dennis shares a very personal story of the day his house burned down three days before Christmas and on that same day his mother passed away. As he says, not one of his better day. Listen to the important reason the events of that day taught him about life.
AH-HA MOMENT
After taking some time off from college Dennis discovered a secret. He learned how to learn and went back to get a degree and then a PHD in Chemistry.
FIRST SPECIAL CAR
An 1969 Jaguar XKE
BEST AUTOMOTIVE ADVICE
You can always buy but you can't always sell.
AUTOMOTIVE RESOURCE
National Parts Depot – www.npdlink.com
FAVORITE BOOK  
Leading With My Chin – Jay Leno
PARTING ADVICE 
Always buy the best restored car you can afford and let somebody else take the fifty cent on the dollar hit. And use it and have fun.
HOW TO FIND DENNIS
My Classic Car – www.myclassiccar.com
HELPING CARS YEAH GROW
You can help promote Cars Yeah interviews. Please go to iTunes and post a comment. Every little bit helps and we will greatly appreciate your support.