Podcast: Play in new window | Download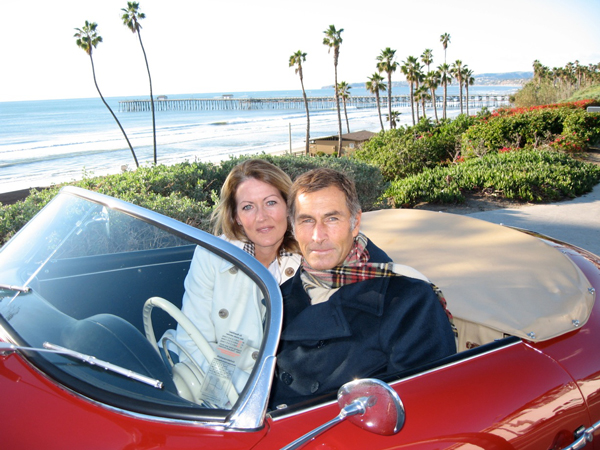 Dirk Layer is a guy who never really planned on a career in the automotive field, it was always about his love affair with cars and racing. But along the way he has found his life engrossed in collector cars, racing and much, much more. He's driven at Le Mans, podiumed at the 24 Hours of Daytona, the 12 Hours of Sebring, was a race winning Pro, competed at numerous vintage races, autocrosses, driven Grand Prix cars plus GT and Sports Cars. He's been a racing instructor and featured in automotive enthusiasts publications. Dirk's been involved in numerous restoration projects and he is a professional broker, consultant, buyer, seller and appraiser of exceptional collector cars when only the finest will do. And he's judged in many concours events, including Pebble Beach. Dirk has wrapped his passion for fine cars and the track in to an inspirational life in the car hobby.
SHOW SPONSOR  
NOCO Genius Boost Jump Starter
Racing really teaches you perseverance.
PROUDEST CAREER MOMENT
There is nothing like standing on the podium of a major endurance race and finding the rare dream car for a client.
FIRST SPECIAL CAR
A Volkswagen Karmann Ghia
BEST AUTOMOTIVE ADVICE
Learning the importance of a truly original classic car that is unmolested.
FAVORITE AUTOMOTIVE RESOURCES
The Revs Institute – www.revsinstitute.org 
FAVORITE BOOKS
Porsche: Excellence Was Expected – Karl Ludvigsen
Ferrari 250 GT  Competition Cars – Jess G Pourret
Ford GT40 – Ronny Spain
The Immortal 2.9 Alfa Romeo 8C2900 – Simon Moore
Motorbinder – Roy Spencer  Roy has been a guest on Cars Yeah. Find his interview here.
PARTING ADVICE 
Do as much research as you can when looking for your special car and find someone who can help you with the search. Be sure to use your eyes and really look at the vehicle instead of solely trusting what you've read about a specific car.
HOW TO FIND DIRK
Email – dirklayer@mac.com
HELPING CARS YEAH GROW
You can help promote Cars Yeah interviews. Please go to iTunes and post a comment. Every little bit helps and we will greatly appreciate your support.