Podcast: Play in new window | Download


Listen To Dom by Clicking on the Red Arrow Above or Visit iTunes or Stitcher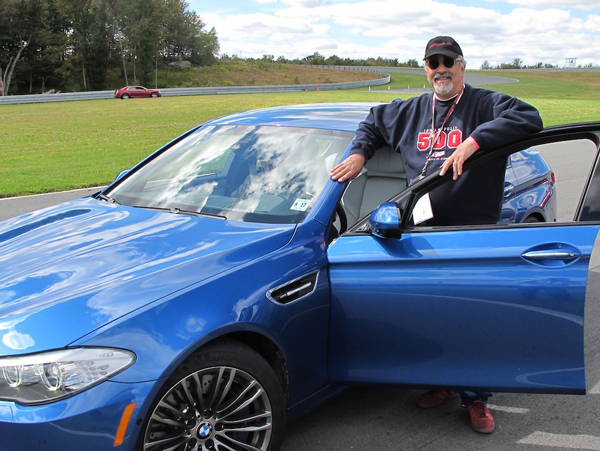 Dom Miliano is the editor for Motorsports Marketing Resources, MMR. He is a contributor to several other automotive magazines including: Robb Report, Vintage Motorsport, Cavallino, Victory lane, Autoweek, Prancing Horse, Panorama and many others where he writes about cars, conducts road tests and provides photography. Dom also writes and contributes to numerous concours and racing event programs.
SHOW SPONSOR  
NOCO Genius Boost Jump Starter
CarpeGear.com The Little Red Racing Car
While on assignment at a race track, Dom's credentials were not processes so he had to figure out how to get his shot without trackside access. Enjoy this lesson on innovation and quick thinking.
AH-HA MOMENTS
After shooting his first vintage race Dom realized that his knowledge of racing and time spent on the track provided him with the intuition and knowledge to get great racing photographs.
FIRST SPECIAL CAR
A 1965 Porsche 356 C Coupe
BEST AUTOMOTIVE ADVICE
Don't buy a car in the rain.
AUTOMOTIVE RESOURCES
Motorsport Marketing Resources – www.motorsportsmarketingresources.com
Precision Motorsports Racing – www.pcarshops.com
Paterek Brothers – www.paterekbrothersinc.com
Classic Coach Repair – www.classiccoachsales.com
FAVORITE BOOKS 
Fast Guys, Rich Guys, and Idiots – Sam Moses
Going Faster – Carl Lopez
The Last Open Road – Burt Levy
PARTING ADVICE 
Explore what you are passionate about and don't dabble around the edges. Go in all the way.
HOW TO FIND DOM
Motorsport Marketing Resources – www.motorsportsmarketingresources.com
Email –
mistercarguy@gmail.com
You can help promote Cars Yeah interviews. Please go to iTunes and post a comment.
Every little bit helps and we will greatly appreciate your support.