Podcast: Play in new window | Download


Listen To Don by Clicking on the Red Arrow Above or Visit iTunes or Stitcher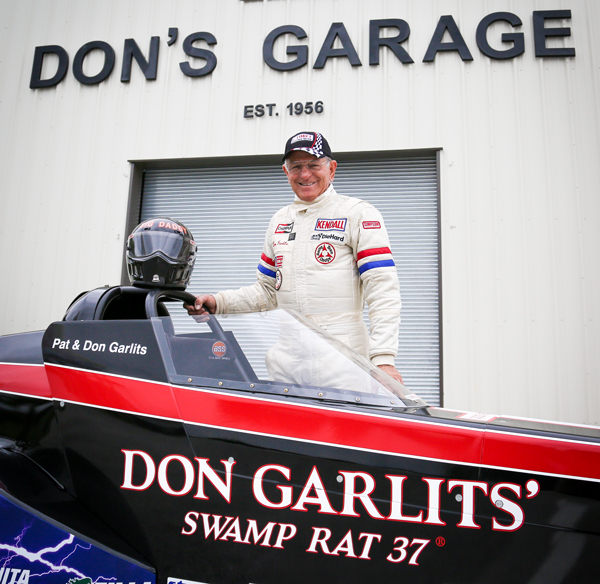 The name "Big Daddy" Don Garlits is synonymous with drag racing. Don's been dubbed the "King of the Dragsters" and is the patriarch of Top Fuel Drag Racing. His 17 World Championship titles and racing milestones are so numerous it would take me this entire show to list them all. Don's won the prestigious NHRA U.S. Nationals a record 8 times and he's raced for over four decades. His famous Swamp Rat series of 34 hand fabricated black race cars carried him to 144 national event wins. Today Don is the CEO of the Garlits Auto Museum in Ocala, Florida. The museum is a treasure trove of drag racing history and a destination for every fan to experience. The fastest Don's ever gone in a dragster? 323.04 mph in Swamp Rat 34 at the 2003 Gator Nationals. That's a quarter mile in 4.72 seconds!
SHOW SPONSOR  
NOCO Genius Boost Jump Starter
It was 1970 at Long Beach and Don was in his Swamp Rat 13 for the final race. As he left the starting line the transmission exploded, blowing half of his right foot off. While recovering in the hospital Don conceived of a new dragster design that put the driver in front of the engine instead of behind it, forever changing drag racing's future. Getting it built and making it worked was a huge challenge though.
AH-HA MOMENT
Don was working for someone at a repair shop. After his boss broke a promise to hire Don's brother, who was returning from his tour in the Marine Corps, Don decided it was time to start his own company and he never worked for someone else again.
FIRST SPECIAL DRAGSTER
Don's 1958 Swamp Rat One. A dragster that went over 180 miles per hour.
BEST AUTOMOTIVE ADVICE
Put a full floater rear under Swamp Rat One.
AUTOMOTIVE RESOURCE
Speedway Motors – www.speedwaymotors.com
Don Baxter Ford in Kansas – (785) 842-9256
FAVORITE BOOK  
The Power of Positive Thinking – Norman Vincent Peale
PARTING ADVICE 
Get your schooling. Follow your dream. Work hard. There will be plenty time for sleeping when your dead.
HOW TO FIND DON
Don Garlits Museum of Drag Racing – www.garlits.com
Facebook – www.facebook.com/pages/Don-Garlits-Museum-of-Drag-Racing
Flicker – www.flickr.com/dongarlitsmuseum
HELPING CARS YEAH GROW
You can help promote Cars Yeah interviews. Please go to iTunes and post a comment. Every little bit helps and we will greatly appreciate your support.