Podcast: Play in new window | Download


Listen To Dwight by Clicking on the Red Arrow Above or Visit iTunes or Stitcher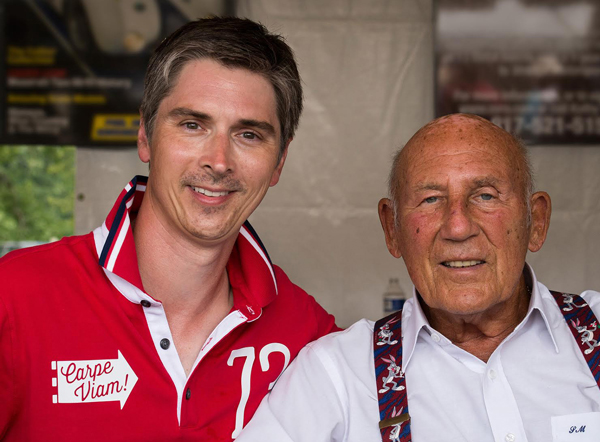 Dwight Knowlton is the founder of CarpeGear.com. It's where you can find his book The Little Red Racing Car. It's an award winning father and son picture book story about a 1955 Maserati 300S. It's steeped in automotive heritage and features Sir Stirling Moss. Now Dwight has a new book, The Greatest Race. It's a story about the record-breaking win by Sir Stirling Moss at the 1955 Mille Miglia. Dwight's teamed up with Sir Stirling to bring you this spectacular story about a Mercedes-Benz 300 SLR and his daring, high speed determination to not only win the race but set a new speed record. Dwight's motto is Carpe Viam! Seize the Road and enjoy the journey.
SHOW SPONSORS  
CarpeGear.com The Greatest Race
NOCO Genius Boost Jump Starter
SUCCESS QUOTE  
"The best way to do it is to do it." – Amelia Earheart
BOOK CHALLENGE
Figuring out how to edit down the incredibly expansive story of The Greatest Race.
AH-HA MOMENTS
After sending the book to Sir Stirling Moss for approval and learning he read it to his wife Lady Suzy, the idea for an audio book sprang to mind.
WHAT'S COMING NEXT FROM DWIGHT
A Porsche Speedster book, Jaguar D-Type book, Bugatti book, a Tucker story, and a story about Denise McCluggage.
BEST BOOK ADVICE
Don't do it. Thankfully, like many who chase their dreams, Dwight ignored the naysayers.
INSPIRING AUTHORS
Oscar Wild, F. Scott Fitzgerald, and Loren Long
DWIGHT'S BOOKS
PARTING ADVICE 
If you're thinking of writing a book… start.
HOW TO FIND DWIGHT
Carpegear – www.carpeviam.myshopify.com
Newsletter – www.thelittleredracingcar
HELPING CARS YEAH GROW
You can help promote Cars Yeah interviews. Please go to iTunes and post a comment.
Every little bit helps and we will greatly appreciate your support.