Podcast: Play in new window | Download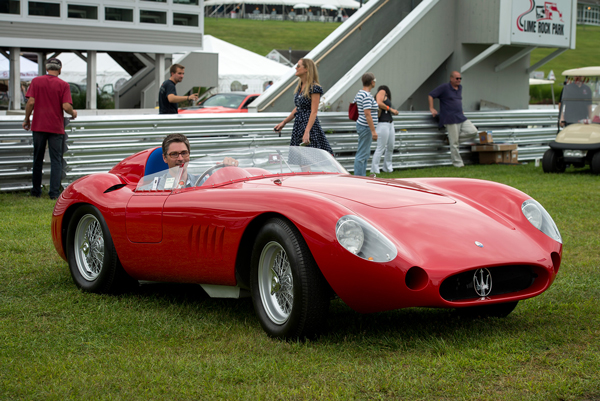 Dwight Knowlton is the founder of 73ideas. It's a boutique agency of sorts, drawing on more than a decade of his experience working with small to mid size businesses and numerous Fortune 500 brands. Dwight's been a part of growing some startups into international competitors and was recently part of a tech startup that enjoyed a successful exit – selling to a leading investment bank. Now he's seeking to live his passion.  Dwight's a car guy and has a dual overhead cam where his heart should be. He founded 73ideas, an award winning design and branding firm specializing only in automotive related work. I found Dwight because of a wonderful book he wrote, designed, and illustrated… The Little Red Racing Car. It's an award winning father and son picture book story about a 1955 Maserati 300S. It's steeped in automotive heritage and features Sir Stirling Moss. His second book will be out later this year and is in collaboration with Sir Stirling – telling the story of his record-crushing win of the 1955 Mille Miglia. Dwight's tag line? Carpe Viam!
SPONSORS
Want to sponsor the Cars Yeah podcast? Contact us today.
"The artist is nothing without the gift but the gift is nothing without the work." – Emile Zola
Dwight was part of an exciting start up company that had great promise. Find out what happened when he was forced out of the company and how that terrible challenge was a blessing in disguise.
AH-HA MOMENTS
When Dwight shared the idea for his new book, The Little Red Race Car, everybody told him it was a winning idea. Then a new ah-ha moment arose when he saw the words…Still Plays With Cars.
FIRST SPECIAL AUTOMOBILE
A Mazda RX7
BEST AUTOMOTIVE ADVICE 
Don't accept payments on a private sale.
FAVORITE RESOURCE 
Mark Nugent – www.marknugent.com.au
FAVORITE BOOKS
Fifty Shades of Rust –  Tom Cotter
The Little Red Racing Car – Dwight T. Knowlton
PARTING ADVICE 
Carpe Viam! Seize the road and enjoy the path you're on.
HOW TO FIND DWIGHT
You can find Dwight at www.carpegear.com
The Little Red Racing Car – The Little Red Racing Car 
Facebook – www.facebook.com/TheLittleRedRacingCar
Instagram – instagram.com/thelittleredracingcar
Twitter – @redracingcar
HELPING CARS YEAH GROW
You can help promote Cars Yeah interviews. Please go to iTunes and post a comment. Every little bit helps and we will greatly appreciate your support.