Podcast: Play in new window | Download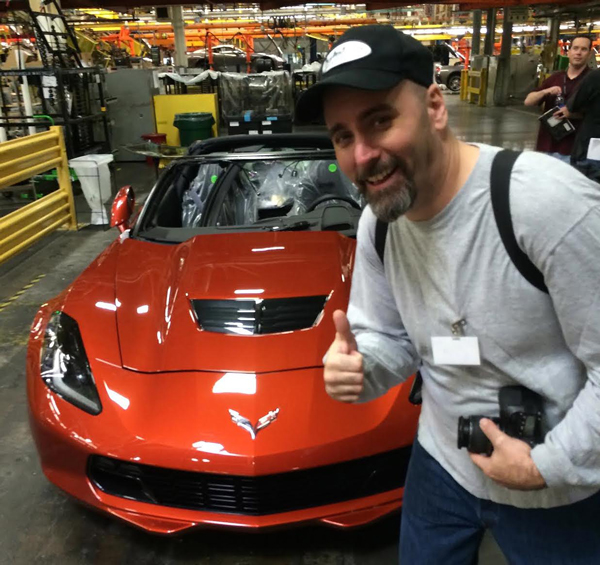 Eric Cook, is the face and voice behind Eric The Car Guy. He's created a website filled with massive information, detailed instruction, and fact filled answers for all things automotive. His videos will help you with all your automotive repairs and service needs. Not only does he cover basic service issues but Eric goes in-depth in his instructional videos on repairs, diagnostics, frequently asked questions, tools, what it's like to work in the automotive repair field, and he has a cool forum. He'll even show you what to look for when you're shopping for used car. Eric's motto" Stay Dirty" is all about learning how to have fun under the hood of your vehicle.
SHOW SPONSOR 
NOCO Genius Boost Jump Start  – Here.
After losing his job as a mechanic at a dealership Eric found himself unemployed. Listen to how this terrible situation set him on a new career path that ended up much better than where he was.
AH-HA MOMENTS
Eric realized he could utilize his passion for video production with his mechanical skills but what really motivates him is getting emails from people who appreciate the help he shares on his website.
FIRST SPECIAL CAR
A 1972 Galaxy 500
BEST AUTOMOTIVE ADVICE
Maybe it's not the size of your pencil but it's how you write your name.
AUTOMOTIVE RESOURCE
Eric The Car Guy – www.ericthecarguy.com
FAVORITE BOOKS
A Mechanic and a Gentleman – E.S. Edwards
Honda An American Success Story – Robert L. Shook
Zen and the Art of Motorcycle Maintenance – – Robert M. Pirsig
PARTING ADVICE 
Be safe. Have fun. Stay dirty.
HOW TO FIND ERIC
Eric The Car Guy – www.ericthecarguy.com
HELPING CARS YEAH GROW
You can help promote Cars Yeah interviews. Please go to iTunes and post a comment. Every little bit helps and we will greatly appreciate your support.