Podcast: Play in new window | Download


Listen To Jim by Clicking on the Red Arrow Above or Visit iTunes or Stitcher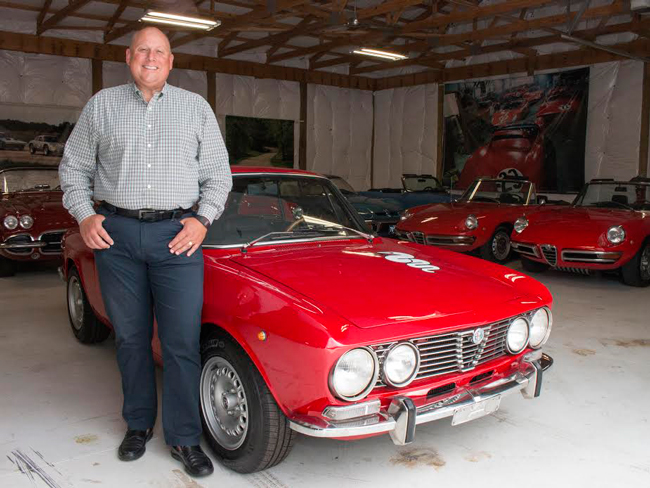 Jim Schwarzkopf is a Principal at TDC Risk Management, a Barrett-Jackson Endorsed Collector Car Insurance Program Leader and sponsor of the Concorso Italiano. Jim has been an insurance professional for over 25 years. He specializes in providing risk management solutions for high net worth clients and the collector car market. He travels the country visiting automotive auctions and events with Barrett-Jackson offering unique and competitive insurance solutions. TDC Risk Management is a sponsor of the Concorso Italiano.
SHOW SPONSORS  
NOCO Genius Boost Jump Starter
SUCCESS QUOTE
"Do the right thing and the right thing will happen."
CAREER CHALLENGE
Getting past his lack of car knowledge by learning to listen to those that know what they are talking about.
AH-HA MOMENTS
Realizing the format of his insurance business had to change and focus on high net worth individuals and their needs to insure cars, art, homes, and more.
FIRST SPECIAL CAR 
A 1977 Oldsmobile Cutlass Supreme Braugham
BEST AUTOMOTIVE ADVICE
Fill your library before you fill your garage..
GREAT AUTOMOTIVE RESOURCE 
Attending car shows and talking with the owners.
FAVORITE BOOK
General Norman H. Schwarzkopf Biography  – General H. Norman Schwarkopf written with Peter Petre
PARTING ADVICE 
Have an insurance professional review your entire risk management program.
HOW TO FIND JIM
TDC Risk Management – www.tdcriskmanagement.com
Telephone – 419-794-1075
Email – Jschwarzkopf@tdcriskmanagement.com
Barrett-Jackson – www.barrett-jackson.com/Insurance
Concorso Italiano – www.concorso.com
HELPING CARS YEAH GROW
You can help promote Cars Yeah interviews. Please go to iTunes and post a comment.
Every little bit helps and we will greatly appreciate your support.