Podcast: Play in new window | Download


Listen To Frank by Clicking on the Red Arrow Above or Visit iTunes or Stitcher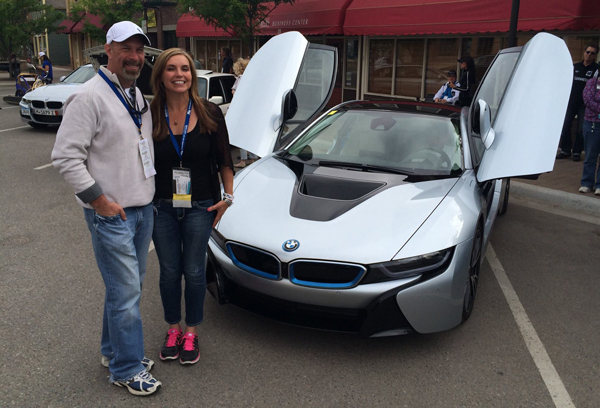 Frank Patek is the Executive Director of the BMW Car Club of America, the largest single marque car club in the world. The Club publishes a monthly magazine, Roundel, and a weekly e publication Roundel Weekly. They explore everything the BMW lifestyle offers including: High Performance Driving Events, Car Control Clinics, Autocrosses, Concours, Show and Shines, social events, leadership development and Club Racing. Their project Street Survival is the creation of the BMW Car Club of America Foundation and is the club's teen safe driving program. I am a long standing and proud member of the Club. Frank is an attorney and after completing nine years leading the second largest law related organization in the country decided it was time to combine his association management skills with his love of the automobile. Pictured is Frank with Wendie Martin, another guest here on Cars Yeah.
SHOW SPONSOR  
NOCO Genius Boost Jump Starter
CarpeGear.com The Little Red Racing Car
"To be successful, work hard every day, give everything and do your all, and treat the people around you well."
The economic downturn in 2008 and forward and the impact that had on the automotive industry.
AH-HA MOMENTS
To focus on the club members and being sure to provide value for their membership fees.
FIRST SPECIAL CAR
A BMW 645 CI
BEST AUTOMOTIVE ADVICE
No matter how much you love it it's still a car. The people inside it are more important.
AUTOMOTIVE RESOURCE
Roundel – www.roundel.imirus.com
FAVORITE BOOK 
The Adventures of Huckleberry Finn  – Mark Twain
PARTING ADVICE 
Work hard. Do what you know is the right thing. Be good to the people around you.
HOW TO FIND FRANK
BMW Car Club of America – www.bmwcca.org
Facebook – www.facebook.com/bmwccafoundation
Roundel – www.roundel.imirus.com
HELPING CARS YEAH GROW
You can help promote Cars Yeah interviews. Please go to iTunes and post a comment.
Every little bit helps and we will greatly appreciate your support.