Podcast: Play in new window | Download


Listen To GAMA by Clicking on the Red Arrow Above or Visit iTunes or Stitcher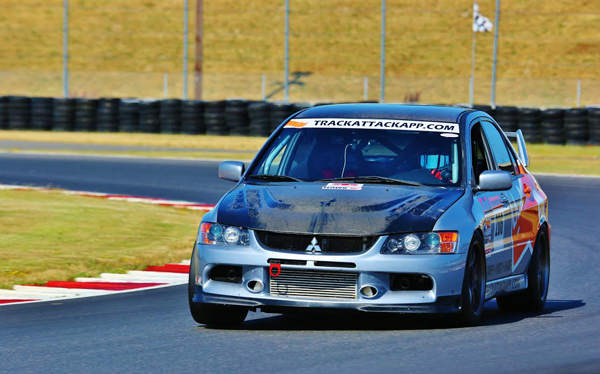 Gama Aguilar is a technology and racing junky.  Originally born in Mexico, he grew up in his dad's shop and it was there that his passion for cars was hard-coded.  After several years of working in the bleeding edge of technology at Hewlett Packard, Intel and Microsoft, he decided to try and disrupt the motorsports industry with Track Attack.  Track Attack is a GPS based lap timer, video recorder and sharing platform for Windows Phone, iOS and Android phones. Gama is an avid racer, going on his second year competing in the PRO3 class and Time Trials with NASA.  When he's not on the track, you'll find him working as a Senior Product Planner at Microsoft, training on a simulator using Forza and iRacing.
SHOW SPONSOR  
NOCO Genius Boost Jump Starter
CarpeGear.com The Little Red Racing Car
SUCCESS QUOTES
"Plan the work and then work the plan." – Chris Capossela
LIFE CHALLENGE
Gama grew up an overweight kid and this created many challenges for him in his personal life and his self esteem.  Listen to learn when his tipping point came and what he did to turn his life around and get in shape.
AH-HA MOMENTS
Sitting down with a co-worker and discovering they both complimented each other in a way that would allow Gama's idea for a product to become a reality.
FIRST SPECIAL CAR
A Mitsubishi EVO
BEST AUTOMOTIVE ADVICE
It's more fun to drive a slow car fast than a fast car slow.
AUTOMOTIVE RESOURCES
Track Attack App – www.trackattackapp.com
Ross Bentley Speed Secrets – www.speedsecrets.com – Ross has been a guest here on Cars Yeah
FAVORITE BOOK
Ultimate Speed Secrets – Ross Bentley – Ross has been a guest here on Cars Yeah
PARTING ADVICE S
Slow in. Fast out.
HOW TO FIND GAMA
Track Attack App – www.trackattackapp.com
Twitter – @Trackattackapp
Facebook – www.facebook.com/trackattackapp
Gama's Roll at Pacific Raceway – www.youtube.com/watch
HELPING CARS YEAH GROW
You can help promote Cars Yeah interviews. Please go to iTunes and post a comment.
Every little bit helps and we will greatly appreciate your support.