Podcast: Play in new window | Download


Listen To Gordon by Clicking on the Red Arrow Above or Visit iTunes or Stitcher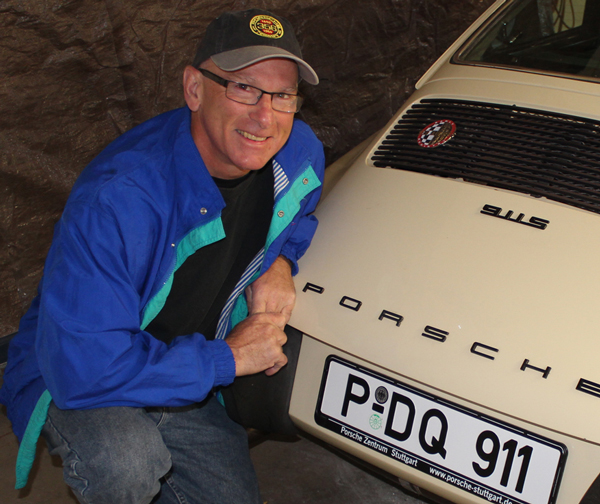 Gordon Maltby has been the editor of Porsche 356 Registry magazine for 23 years and his publishing company has several titles on classic Porsches in print. His writing and photos have been published in a number of venues that are both print and digital. He joined Motorbooks International as their art director in 1984. He went his own independent way a few years later and after writing the book Porsche 356 and RS Spyders in 1990, he began to focus his attention on the Porsche 356 model. Gordon lives with his wife in Minnesota where he is currently in the ninth year of a 12-month restoration of his 1973 911.
SHOW SPONSOR  
NOCO Genius Boost Jump Starter
CarpeGear.com The Little Red Racing Car
"You don't know what you don't know."

"Don't worry, there's an ass for every saddle." – Emert Carr
"There's an answer for every problem."
CAREER CHALLENGE
After leaving a career as an editor at Motorbooks Gordon spent some time on his own that was a challenge.
AH-HA MOMENTS
Installing a lift in his garage were he works on his cars. Tool number one!
FIRST SPECIAL CAR
A 1969 Porsche 911S
BEST AUTOMOTIVE ADVICE
Cash talks… bullshit walks.
AUTOMOTIVE RESOURCE
Porsche 356 Registery- www.porsche356registry.org
FAVORITE BOOKS 
One Off: The Roads, The Races, The Automobiles of Toly Arutunoff – Anatoly A. Arutunoff
PARTING ADVICE 
If you're in love with cars, and you're going to devote a lot of time and energy to it. You have to follow your heart.
HOW TO FIND GORDON
Porsche 356 Registery- www.porsche356registry.org
Facebook – www.facebook.com/porsche356registry
HELPING CARS YEAH GROW
You can help promote Cars Yeah interviews. Please go to iTunes and post a comment.
Every little bit helps and we will greatly appreciate your support.