Podcast: Play in new window | Download


Listen To Holly by Clicking on the Red Arrow Above or Visit iTunes or Stitcher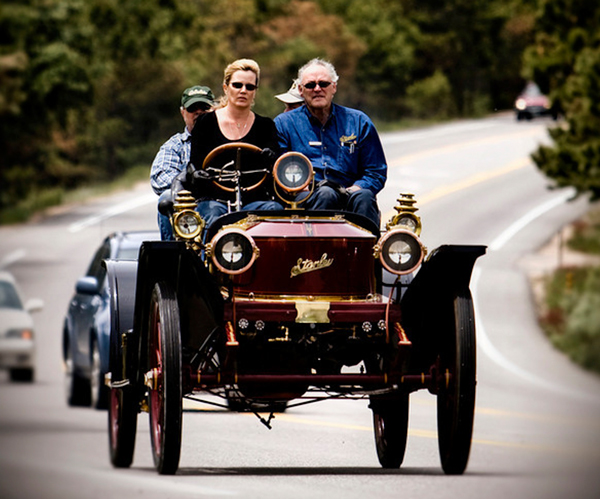 Holly Martin of Metal and Speed, is a photographer who specializes in innovative automotive and mechanical photography. She also drives racecars. Her passion for automobiles, metalwork and the mechanical arts is captured in her photography and she is an artist with a background in painting and mixed media. She loves classic cars, hot rods, customs, motorcycles and her portfolio has something for every car and racing enthusiast. Her work has been featured world-wide in numerous publications including the Robb Report, Hot Rod magazine and others. She is the head photographer for Danny Thomson and his Challenger II and she often shoots at Bonneville and El Mirage Dry Lake.
SHOW SPONSOR  
NOCO Genius Boost Jump Starter
Imagine the planning and preparation to shoot Danny Thomson's Challenger II at the Bonneville Salt Flats, showing up, and it rains. The entire course is under water. Listen to how Holly turned this in to a success resulting in some stunning photographs.
AH-HA MOMENT
After losing her father who was such an important part of her life, Holly stopped shooting cars. Then a call came from Danny Thompson and he asked her to shoot his Challenger II car and things changed.
FIRST SPECIAL CAR
A 1909 Model R Stanley Steamer Roadster
BEST AUTOMOTIVE ADVICE
"Listen to the car." – Holly's Father
"Keep your hands soft and above all stand on the gas!" – Danny Thompson
AUTOMOTIVE RESOURCES
The people on the crew Holly gets to work with on the Challenger II project.
FAVORITE BOOKS 
The Bonneville Salt Flats – Peter Vincent
Hot Rod – Peter Vincent
Hot Rod Garages – Peter Vincent
Peter Vincent has been a guest here at Cars Yeah. Find him here.
PARTING ADVICE 
Don't ever be afraid to live your life.
HOW TO FIND HOLLY
Metal and Speed – www.metalandspeed.com
Instagram – www.instagram.com/metalandspeed
Facebook – www.facebook.com/HollyMartin
HELPING CARS YEAH GROW
You can help promote Cars Yeah interviews. Please go to iTunes and post a comment. Every little bit helps and we will greatly appreciate your support.