Podcast: Play in new window | Download


Listen To Howard by Clicking on the Red Arrow Above or Visit iTunes or Stitcher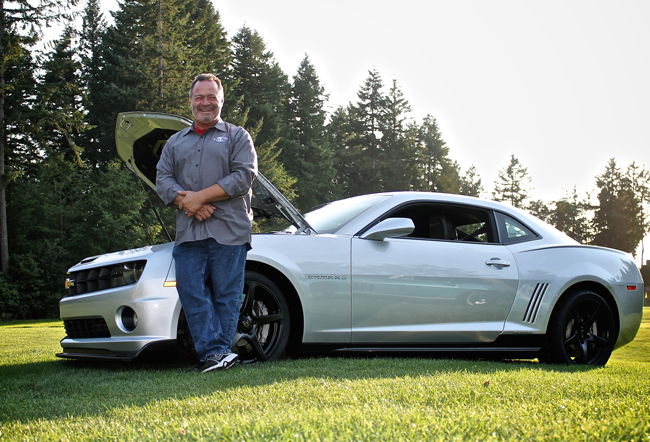 Howard Mackert is the owner of Mac Auto, Mackert Automotive in Gig Harbor Washington. He started his business on September 15, 2001, three days after the 911 tragedy. Earlier in his career he spent 9 years in GM dealerships as a tech manager and field engineer helping resolve issues their 1-800 hotline couldn't solve. He then trained independent diesel shops in electrical theory and electronic control systems. Born in 1955, the same year the small block Chevy was born, Howard's always said, "Being a car guy was the way it would always be."
SHOW SPONSORS  
NOCO Genius Boost Jump Starter
SUCCESS QUOTES
"A man of integrity tells the truth even at his own expense."
"There is one rule for industrialist and that is: Make the best quality of good possible, at the lowest cost possible paying the highest wages possible." – Henry Ford
CAREER CHALLENGE
Losing his job with GM when they closed a division left Howard unemployed for the first time in his life.
AH-HA MOMENTS
Coming up with a new way to think about caring for their customers and their cars by shifting how they provided service to their customers to a focus on prevention.
FIRST SPECIAL CAR 
A 1955 Oldsmobile Supre 88 Holiday Coupe
BEST AUTOMOTIVE ADVICE
Friends don't let friends drive Fords.
GREAT AUTOMOTIVE RESOURCES 
All Data – www.alldata.com
All Data DYI – www.alldatadiy.com
FAVORITE BOOK
The Shack  – Wm. Paul Young
PARTING ADVICE 
If you don't love where you take your car for service find a shop where you do.
HOW TO FIND HOWARD
Mackert Automotive – www.mackertautomotive.com
HELPING CARS YEAH GROW
You can help promote Cars Yeah interviews. Please go to iTunes and post a comment.
Every little bit helps and we will greatly appreciate your support.