Podcast: Play in new window | Download


Listen To Howard by Clicking on the Red Arrow Above or Visit iTunes or Stitcher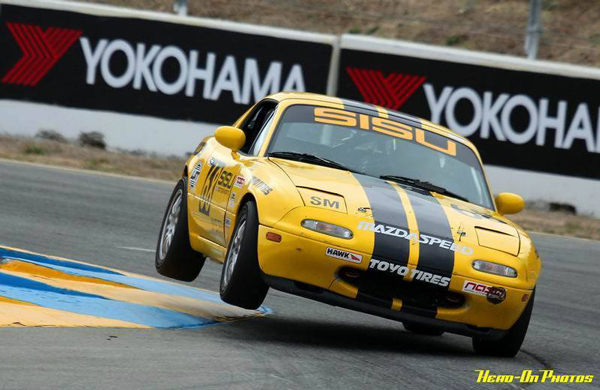 Howard Swig is a Bay Area native and lifelong car enthusiast. Like his brother David, who has appeared here at Cars Yeah, what started out as a hobby and automotive passion turned into a career. He worked in the Technical Department at Car and Driver magazine and then went on to work in the car retail business at buying/leasing broker Cartelligent. More recently Howard shifted his focus to vintage cars at the enthusiast website and marketplace Bring a Trailer where he was brought on to launch Bring a Trailer Auctions, which is turning out to be one of the best online venues for buying and selling mostly vintage cars. Howard is an active racer, competing in the Spec Miata series with NASA and SCCA at tracks around California. He is a supporter of the vintage racing community, campaigning the likes of prewar Chryslers, postwar Fiats, Alfas and even a Mercury Comet in events around California.
SHOW SPONSORS  
CarpeGear.com The Little Red Racing Car
NOCO Genius Boost Jump Starter
SUCCESS QUOTE
"Don't judge a book by its cover."
CAREER CHALLENGE
Being the third in line of a family with two other well known, successful automotive enthusiasts, finding his place in the automotive world has been a challenge.
AH-HA MOMENTS
Learning the difference of wisdom and insubordination when it comes to asking the tough questions of a CEO.
FIRST SPECIAL CAR
An 1949 Hudson Commodore Coupe
BEST AUTOMOTIVE ADVICE
Remember that there is always another level in business so keep the petal to the metal and keep striving to do more.
 GREAT AUTOMOTIVE RESOURCE 
Bring a Trailer – www.bringatrailer.com
FAVORITE BOOK
Motorbinder – Roy Spencer, a past guest here on Cars Yeah.
PARTING ADVICE 
Keep driving your cars and making them available so others can enjoy them as well.
HOW TO FIND HOWARD
The California Mille – www.californiamille.com
You can help promote Cars Yeah interviews. Please go to iTunes and post a comment.
Every little bit helps and we will greatly appreciate your support.