Podcast: Play in new window | Download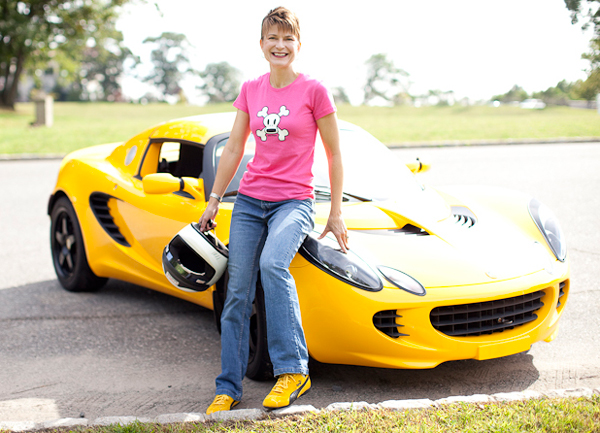 Ingrid Steffensen discovered a passion for high-performance driving and a desire to write her first non-academic book about how a professor and dance mom found her inner speed demon at the racetrack. Fast Girl: Don't Brake until You See the Face of God and Other Good Advice from the Racetrack is a funny, fast-paced, romp through the noise and stink of the male-dominated sport of amateur sports car racing. She went on to become an instructor with the BMW Club and when she's not teaching men how to drive like Juan Manuel Fangio she can be found writing for a wide variety of publication including the New York Time, Popular Mechanics and others. Ingrid is a woman who stepped outside her comfort zone, shrugged off the shackles of suburban conformity, and changed her entire perspective on life through the unlikeliest of means: racecar driving.
SHOW SPONSOR  
NOCO Genius Boost Jump Starter
"Don't brake until you see the face of God." – The subtitle of Ingrid's Fast Girl
Ingrid shares her years of frustrations in her career where she wasn't sure how to get things on track. Listen to how meeting her new "self" at the race track provided her clarity to see herself in a new light.
AH-HA MOMENTS
Ingrid's experience learning how to drive at the track provided her with a boost of confidence and after sharing her story with a fellow professor, the ah-ha to write a book about her experiences came to life.
FIRST SPECIAL CAR
A Lotus Elise.
BEST AUTOMOTIVE ADVICE
Look far ahead.
FAVORITE AUTOMOTIVE RESOURCES
Speed Secrets Weekly – www.speedsecretsweekly.com  
FAVORITE BOOK
Inner Speed Secrets – Ross Bentley  –  Ross Bentley has been a guest on Cars Yeah. You can find his interview here.
PARTING ADVICE 
Never stop learning.
HOW TO FIND INGRID
Ingrid Steffensen – www.ingridsteffensen.com
Ingrid's Book Fast Girl – www.amazon.com
HELPING CARS YEAH GROW
You can help promote Cars Yeah interviews. Please go to iTunes and post a comment. Every little bit helps and we will greatly appreciate your support.