Podcast: Play in new window | Download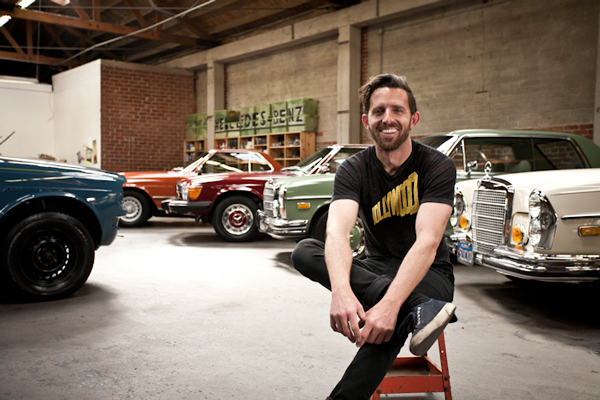 J.G. Francis is the owner of Mercedes Motoring in Glendale California. He fell in love with Mercedes-Benz living next door to a Mercedes mechanic who taught him how strong and enduring the marque was. His passion for well-built and well engineered cars combined with his entrepreneurial spirit drove him to launch a business where he takes well loved old Mercedes-Benz cars produced between 1968 and 1985. He carefully and lovingly restores them to their original grandeur. Driving one of his comfortably worn-in beauties is like going back in time. I've seen his work, driven in his cars, and they are absolutely wonderful.
SHOW SPONSOR 
NOCO Genius Boost Jump Start  – Here.
J.G. shares his many challenges in business starting when he was only 16. Listen and learn how one of those failed businesses came back around and became what he is successful at today.
AH-HA MOMENTS
After finding an old Mercedes to fix up and sell, J.G. realized how much he enjoyed the marque and from there he began to build his business.
FIRST SPECIAL CAR
A 1979 VW Scirocco
BEST AUTOMOTIVE ADVICE
Don't ever operate under deadlines.
FAVORITE BOOKS
Kon-Tiki – Thor Heyerdahl
Beast – Jade Gurss
PARTING ADVICE 
Try not to ever let money drive what you're doing in your career or your life. Allow your passion and the things that you love drive what you're doing in your life. The money will eventually follow.
HOW TO FIND J.G.
Mercedes Motoring – www.mercedesmotoring.com
Facebook – www.facebook.com/mercedesmotoring
Instagram – www.instagram.com/mercedesmotoring
Fools be Trippin' Blog – www.foolsbetrippin.com
HELPING CARS YEAH GROW
You can help promote Cars Yeah interviews. Please go to iTunes and post a comment. Every little bit helps and we will greatly appreciate your support.