Podcast: Play in new window | Download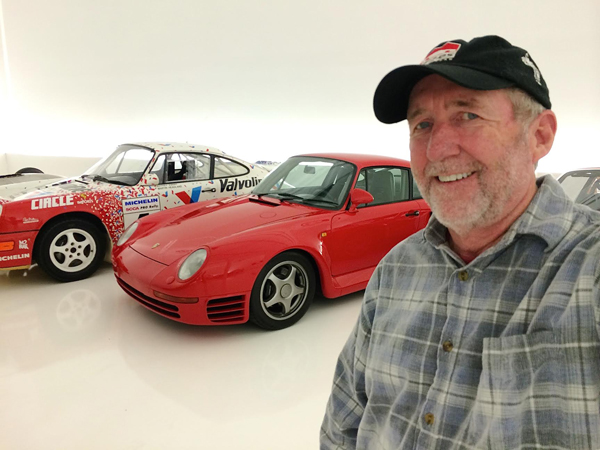 Jeff Zwart is a commercial film director, racer, photographer, cameraman, and author. He's shot commercials for Porsche, BMW, Cadillac, GM, Huyndai, Ford, and many others. He's a graduate of the Art Center of Design and has enjoyed an exceptionsl life and career around automobiles. He's traveled all over the world shooting, directing, racing, and photographing cars. He's collaborated with David Bull Publishing on many automotive books. He speaks and lectures and has driven in numerous races and rallies including 7 championships at Pikes Peak International Hill Climb, the Panama-Alaska Rally, the Baja 1000, and the TransSyberia Rally, to name just a few. I like to think of Jeff as the ultimate car guy with a keen eye in the camera.
SHOW SPONSOR 
NOCO Genius Boost Jump Start  – Here.
Participating in the Alaska Panama Rally with his father helping crew dished up numerous challenges. Listen to this great adventure and what Jeff learned from participating in this 25 day, 10,000 mile trip.
AH-HA MOMENTS
Jeff experiences ah-ha moments on almost every project. Enjoy learning how traveling the world and shooting automobile commercials, or racing, brings plenty of challenges and an equal number of ah-ha moments.
FIRST SPECIAL CAR
A Porsche 914-6
BEST AUTOMOTIVE ADVICE
Drive way past what you can see. – Rod Millen
AUTOMOTIVE RESOURCE
Jalopnik – www.jalopnik.com
FAVORITE BOOK
The Limit: Life and Death at the 1961 Gran Prix Circuit – Michael Cannell
Racing in the Rain – Garth Stein
PARTING ADVICE 
Find a way to combine what you are passionate about with what you do every day.
HOW TO FIND JEFF
Instagram – www.instagram.com/zwart
HELPING CARS YEAH GROW
You can help promote Cars Yeah interviews. Please go to iTunes and post a comment. Every little bit helps and we will greatly appreciate your support.