Podcast: Play in new window | Download


Listen To Jimbo by Clicking on the Red Arrow Above or Visit iTunes or Stitcher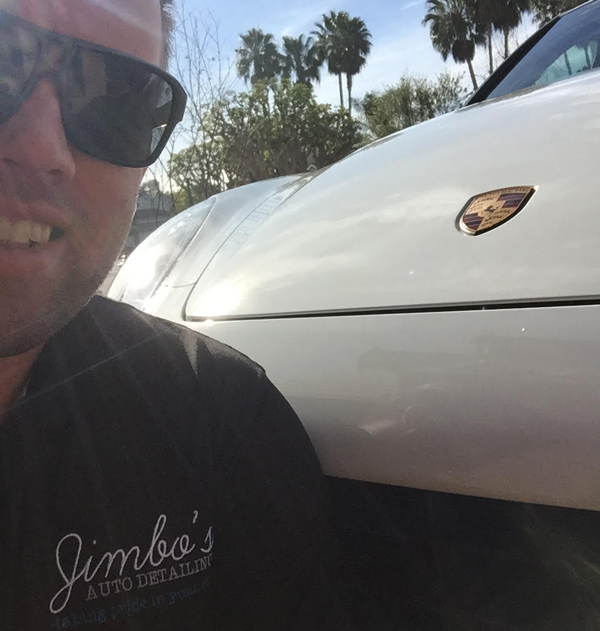 Jimbo Balaam is the owner and operator of Jimbo's Auto Detailing in Southern California. Over the past 7 years he has successfully built his business by providing his clients with exacting care and attention for their special vehicles. When he started his business he found plenty of on line information about detailing but very little about how to run a proper detailing business. Those skills he learned through hard work and effort. In addition to detailing Jimbo created The Auto Detailing Podcast podcast where he interviews successful detailers and business owners along with providing product information for other professionals in his field of automotive care.
SHOW SPONSOR  
NOCO Genius Boost Jump Starter
The fear of starting something new often kept Jimbo from moving forward. Listen to how he has overcome this very common fear among people who want to do something new and different.
AH-HA MOMENT
While attending college and working at a restaurant, Jimbo was trying to figure out what kind of business to start. When he discovered he enjoyed cleaning cars he asked his boss if he could detail his car. And Jimbo's Detailing began.
FIRST SPECIAL CARS
His first big client in detailing was a classic car dealership that sold all sorts of spectacular classic cars.
BEST AUTOMOTIVE ADVICE
If you hear a ticking noise coming from your car… get it fixed!
FAVORITE AUTOMOTIVE RESOURCE
The Five Minute Journal App – www.app.fiveminutejournal.com
Steve Jobs – Walter Isaacson
PARTING ADVICE 
Whatever you're thinking about doing, you're working on, dreaming of… just go for it!
HOW TO FIND JIMBO
Jimbo's Auto Detailing – www.jimbosdetailing.com
The Auto Detailing Podcast – www.autodetailingpodcast.com
HELPING CARS YEAH GROW
You can help promote Cars Yeah interviews. Please go to iTunes and post a comment. Every little bit helps and we will greatly appreciate your support.