Podcast: Play in new window | Download


Listen To Joe by Clicking on the Red Arrow Above or Visit iTunes or Stitcher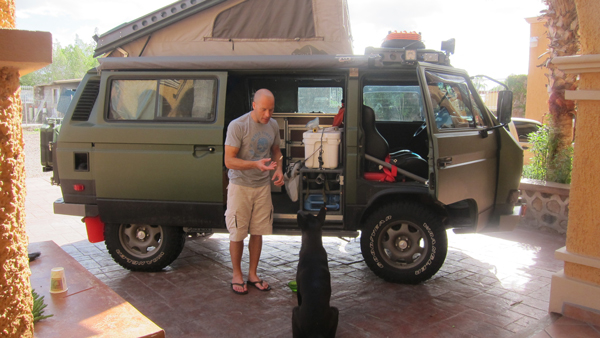 Joe Marshall is a designer and fabricator with a background in aerospace engineering. As co-owner of Mule Expedition Outfitters, an expedition vehicle outfitter and customizing shop in Issaquah Washington, Joe and his team provide products and services geared toward extended back country travel. Joe draws from a 15 year career in aerospace and a passion for the outdoors. Even the name of the company was derived from the US Army acronym M.U.L.E. which stands for Multifunctional, Utility, Logistic Equipment. Joe and his wife Dana are creating a community of adventures that share a passion and respect for the environment, cultures, and the traveling lifestyle.
SHOW SPONSOR  
NOCO Genius Boost Jump Starter
CarpeGear.com The Little Red Racing Car
Leaving a lucrative career in aerospace to pursue his passion and start his own company.
AH-HA MOMENTS
A trip to the Baja peninsula with his wife was life changing and helped set the course for his business.
FIRST SPECIAL CAR
A 1986 VW Van
BEST AUTOMOTIVE ADVICE
Carry spares and a good tool bag.
AUTOMOTIVE RESOURCE
YouTube how to videos.
FAVORITE BOOKS 
The Nuts Bolts Fasteners and Plumbing Handbook – Carroll Smith
Into Thin Air – Jon Krakauer
PARTING ADVICE 
Get out and explore. Going slow sometimes isn't bad.
HOW TO FIND JOE
Das MULE – www.dasmule.com
Facebook – www.facebook.com/pages/Mule-Expedition-Outfitters
HELPING CARS YEAH GROW
You can help promote Cars Yeah interviews. Please go to iTunes and post a comment.
Every little bit helps and we will greatly appreciate your support.