Podcast: Play in new window | Download


Listen To John by Clicking on the Red Arrow Above or Visit iTunes or Stitcher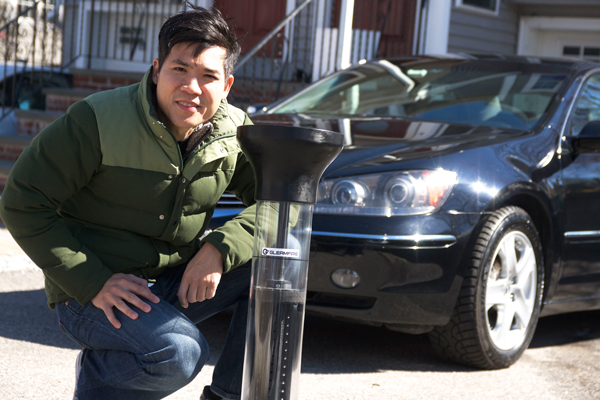 John Lohavichan is the Founder and President of Gleamfire in Belmont, Massachusetts. He's developed a new and innovative car washing system that eliminates the need for the traditional bucket and water. His new product design enables the enthusiasts to safely clean their vehicles with less water both inside and outside of the garage. He's an MBA from Vanderbilt University and has 20 years of experience as a Product Manager building software products for startups and financial services firms. Gleamfire is John's first entrepreneurial step in to new product development in the automotive industry.
SHOW SPONSOR  
NOCO Genius Boost Jump Starter
CarpeGear.com The Little Red Racing Car
"Discovery concists of seeing what everyone has seen and thinking what nobody has thought." – Albert Szent-Györgyi
CAREER CHALLENGE
Refining the design element of his new product so that it worked exactly how he perceived it to be.
AH-HA MOMENTS
John enjoys raising fish and fish need clean water to survive. His idea for Gleamfire came to mind while watching his fish and thinking about their need for clean water.
FIRST SPECIAL CAR
A 2000 Saab 9-5 Aero
BEST AUTOMOTIVE ADVICE
"Wash your car yourself." – John's father
AUTOMOTIVE RESOURCE
Bleck Design Group – www.bleckdesigngroup.com
FAVORITE BOOK 
Endurance: Shackelton's Incredible Voyage – Alfred Lansing
PARTING ADVICE 
Get out of your comfort zone every day and make things different.
HOW TO FIND JOHN
Gleamfire – www.gleamfire.com
Twitter @Gleamfire – www.twitter.com/gleamfire
HELPING CARS YEAH GROW
You can help promote Cars Yeah interviews. Please go to iTunes and post a comment.
Every little bit helps and we will greatly appreciate your support.