Podcast: Play in new window | Download


Listen To Johnny by Clicking on the Red Arrow Above or Visit iTunes or Stitcher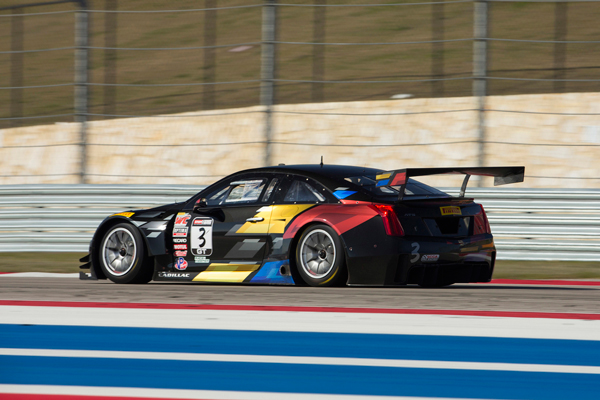 Johnny O'Connell is a three time World Challenge GT Driver Champion. He races the number 3 Cadillac Racing ATS-VR Coupe. With back-to-back-to-back GT driver's championships in 2012, 2013, and 2014 he was instrumental in Cadillac winning consecutive manufacturer titles. He is recognized as one of North America's most talented and versatile racing drivers and he started his career in formula cars in 1987. He's raced Indy Cars, numerous endurance races, and he won his class at the 24 Hours of Le Mans in his first outing plus he's the first American driver to win four times at Le Mans. He's a three-time ALMS GT1 Champion and he holds a black-belt in Karate.
SHOW SPONSOR  
NOCO Genius Boost Jump Starter
CarpeGear.com The Little Red Racing Car
Early in his career Johnny got a try out with Paul Stewart Racing and was the quickest driver but they needed to raise $750,000 to go racing. That didn't happen.
AH-HA MOMENTS
Johnny's first official race when he was in the fourth grade. That's when he knew racing was his path in life.
FIRST SPECIAL RACECAR
Racing in his first Formula Ford
BEST RACING ADVICE
"Never quit." – James Besmer and Richard Spendard
AUTOMOTIVE RESOURCES
Bob Bondurant Racing School – www.bondurant.com
Spring Mountain Motorsport School – www.springmountainmotorsports.com
Skip Barber Racing School – www.skipbarber.com
FAVORITE BOOKS 
Any book by Vince Flynn
PARTING ADVICE 
Keep the racing to the race track. Bad things happen fast.
HOW TO FIND JOHNNY
Cadillac Racing- www.cadillac.com/v-series/racing
Twitter – www.twitter.com/JohnnyOConnell1
HELPING CARS YEAH GROW
You can help promote Cars Yeah interviews. Please go to iTunes and post a comment.
Every little bit helps and we will greatly appreciate your support.