Podcast: Play in new window | Download


Listen To Jon by Clicking on the Red Arrow Above or Visit iTunes or Stitcher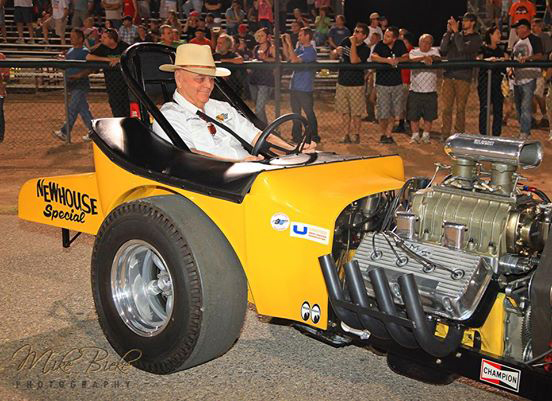 Jon "Thunderlungs" Lundberg is the owner of Southwest Valuations in Oro Valley Arizona. His firm appraises unique, exotic, historic, and racing motor vehicles. He's an Accredited Senior Appraiser with the American Society of Appraisers. Jon's been the voice of drag racing announcing national and regional events starting back in 1955. He's known as The Voice of Drag Racing a title according him in 1963. and has been on television in multiple markets throughout his long career. He was elected to three terms on the SEMA Board of Directors and has consulted on many business development projects. Jon is currently a Hall of Fame inductee by five different motor sports organizations.
SHOW SPONSOR  
NOCO Genius Boost Jump Starter
CarpeGear.com The Little Red Racing Car
SUCCESS QUOTE
"Do what you love."
CAREER CHALLENGE
Learning to be a better manager of people and learning how to deal with being fired.
AH-HA MOMENTS
Getting an unexpected opportunity to announce at a huge drag race. It helped Jon realize this was what he was meant to do.
FIRST SPECIAL CAR
A 1929 Model A Ford Pickup
BEST AUTOMOTIVE ADVICE
Do what you love.
AUTOMOTIVE RESOURCES
Get on specialty Facebook pages and forums to learn more about specific areas of your interest.
FAVORITE BOOK
The Kings of the Road – Ken Purdy
PARTING ADVICE 
Make your life about the people and the things you love to do.
HOW TO FIND JON
Southwest-Valuations – www.southwest-valuations.com
HELPING CARS YEAH GROW
You can help promote Cars Yeah interviews. Please go to iTunes and post a comment.
Every little bit helps and we will greatly appreciate your support.