Podcast: Play in new window | Download

Listen To Jonathan by Clicking on the Red Arrow or Visit iTunes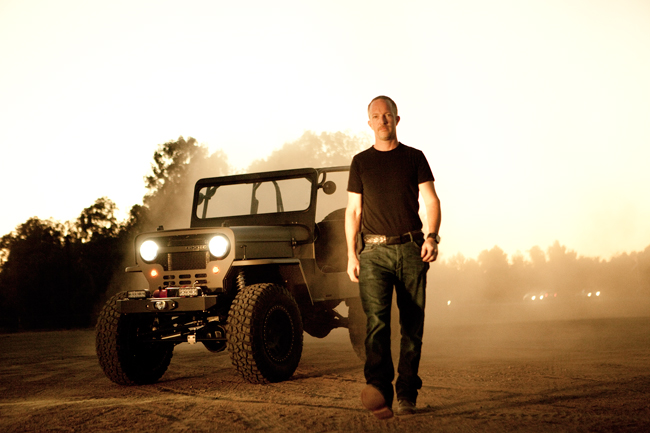 While on vacation in Africa Jonathan decided to quit his job to start his first automotive brand and TLC was born. Toyota Land Cruisers goal was to fill a gap in the market by applying higher quality restoration services to vintage utility vehicles.  Specifically the iconic Toyota Land Cruisers. The company grew in its reputation for quality and the acclaim lead to a visit from Mr. Toyoda himself. That connection lead to Jonathan designing the first three design study vehicles that brought forth the FJ Cruiser. After that adventure he decided it was time to launch a new brand he calls ICON.  ICON stands for classic transportation design and revisits old style Toyota Land Cruisers, Ford Broncos, Willys CJ3Bs and more. With a multi-year backlog of orders, ICON continues to grow and explore new markets focusing on reviving America's past strengths in design and manufacturing.
SPONSORS
Want to sponsor the Cars Yeah podcast? Contact us today.
SUCCESS QUOTE 

"Respect your perspective" – Jonathan Ward
BUSINESS CHALLENGE

After working with Mr. Toyoda of Toyota Motor Cars Jonathan was asked to design a new model for the brand. He did just that but wanted to take it even further. The end result was so expensive that he knew it would never fly. Find out how he took that exercise, one that looked like it could never be produced, and turned it around in to an entirely new company.
ENTREPRENEURIAL AH-HA MOMENT 

After talking with one of his mentors Jonathan was told to stick to your druthers, stop whining, and build it… they will come. So he did and they did.
FIRST CAR

Early five series BMW sedan that put Jonathan through hell because the car dealer, he purchased his German machine from, had welded two cars together, rendering it a lemon.
CURRENT BUSINESS

Jonathan owns and runs both TLC and ICON 4X4.
FAVORITE THING ABOUT CARS
Jonathan's favorite is the hunt and initial design phase of a build and then the first drive of that creation.
BEST AUTOMOTIVE ADVICE
If it doesn't flow, it can't go
FAVORITE RESOURCES
Autobooks-Aeroboooks in Burbank California and McMaster-Carr for parts on the web.
FAVORITE BOOKS X2
Cradle to Cradle – William McDonough
Built to Last – Jim Collins
PARTING ADVICE
Don't get mired down by convention or segments. The car world is all one big happy family. Appreciate all marques.
HOW TO FIND JONATHAN 
You can find Jonathan on the web at ICON4X4.com or at   TLC4X4.com