Podcast: Play in new window | Download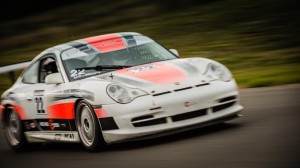 Justin Wilson is the General Manager at Cantrell Motorsports in Bellevue Washington.  He's been racing since his teenage years and has worked as a logistics supervisor and support manager for teams and collectors. At Cantrell Motorsports he works with a talented team that provides world class automotive products, fabrication, service, and trackside support for serious motoring enthusiasts. Their new facility is state of the art and provides customers with full service for European and domestic sports cars. They also support client with car sales including pre-sale prep and PPI services.
SHOW SPONSOR
NOCO Genius Boost Jump Start  – Here.
"Work hard and play hard." 
When a dream job of working for a racing team abruptly ended without warning Justin had to figure out how to survive until he found his next dream position in cars. Listen to learn what he did that ended up being a successful new career.
AH-HA MOMENTS
Listen to learn how planting seeds/ideas finally grew in to a new piece of the business and became successful
FIRST SPECIAL CAR
1989 Porsche Carrera Silver Anniversary Edition
BEST AUTOMOTIVE ADVICE
Learn how to go fast in a slow car.
PARTING ADVICE 
Go with your gut.
HOW TO FIND JUSTIN
Cantrell Motorsports –  www.cantrellmotorsport.com
YouTube – www.facebook.com/CantrellMotorsports
Help Justin with Pikes Peak – www.gofundme.com
HELPING CARS YEAH GROW
You can help promote Cars Yeah interviews. Please go to iTunes and post a comment. Every little bit helps and we will greatly appreciate your support.