Podcast: Play in new window | Download

Listen To Kevin by Clicking on the Red Arrow Above or Visit iTunes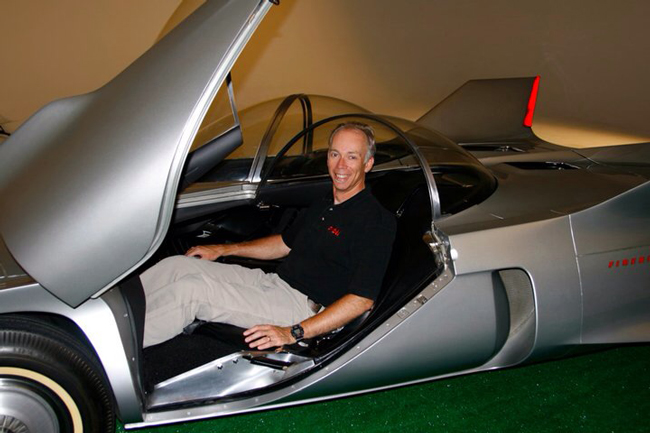 Kevin is the principal of Kevin A. Beard Design. He is a designer and brand developer for lifestyle footwear and apparel, automotive aftermarket products and motorsports personal safety equipment. Kevin graduated from the prestigious Art Center College of Design and worked for world famous Adidas, Reebok and K-Swiss. He taught at the Academy of Art University in San Francisco. Kevin founded Piloti Shoes in 1999. A unique automotive footwear company that was acquired by Canadian Tire Corporation in 2012. Kevin is currently working on a new venture and developing a new business that includes his love for automobiles.
SPONSORS
"Starting a business like driving a truck. If you stop to fix everything that falls off or breaks you can't drive the truck. If the truck still moves with a broken bit, keep driving."  -Eric Meyer / Simple Shoes
Overcoming the many obstacles that arise when running a business keep the many challenges in perspective and tackle them in small bites. Doing little tiny things and suddenly you have a whole bunch of things done.
ENTREPRENEURIAL AH-HA MOMENT X2
After launching Piloti shoes where the line had an automotive them Kevin started receiving photographs from customers wearing their Piloti shoes doing incredible things. The brand had a cult following of automotive enthusiasts who identified with their "tribe", that is, others who wore the shoes as well.
Kevin's first ride was a
Bertone
designed Fiat 124 coupe. A rebuilt total that Kevin modified in many ways.
Kevin is working on developing an entirely new brand that will have an automotive flare that's still a secret…. watch for an announcement here later this year.
FAVORITE THING ABOUT CARS
Most importantly it's all about the drive, being behind the wheel.
PARTING ADVICE
They are meant to be driven.