Podcast: Play in new window | Download


Listen To Kevin by Clicking on the Red Arrow Above or Visit iTunes or Stitcher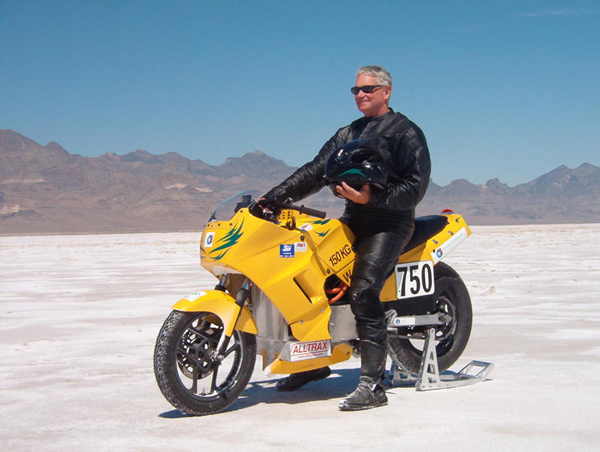 Kevin Clemens is an award winning writer and magazine editor. He's been a staff member at Automobile and European Car magazines and has written columns for numerous other publications and major automotive companies. Kevin has written eight books and he has received the Ken Purdy Award for Excellence in Automotive Journalism. In 2006 he started the independent publishing company, Demontreville Press in Lake Elmo, Minnesota that specializes in the publication of automotive fiction and the republishing of out of print automotive titles. In 2011 he set a National Land Speed Record at Bonneville on an electric motorcycle that he built in his home garage. He returned to the Salt Flats and set more records in an electric sidecar motorcycle.
SHOW SPONSOR  
NOCO Genius Boost Jump Starter
CarpeGear.com The Little Red Racing Car
"No boring cars." – David E. Davis
"It's not the critique who counts, it's not the man who points out how the strong man stumbles or how the doer to deeds could have done better, the credit belongs to the man who is actually in the arena, who's face is marred by dust and sweat and blood who strives valientely and errs and comes up short, again and again, because there is no effort without error or shortcoming."     -Theodore Roosevelt 1910 in Paris
CAREER CHALLENGE
When racing the Peking to Paris Rally in a 1929 Chrysler 75 Roadster. Of the 35 days of the event, something was wrong with the car 32 of those day. He learned that you can quit all you want, but you still have to do the job.
AH-HA MOMENTS
Kevin took a home made electric motorcycle to Bonneville and set a land speed record in that class. This ah-ha lead to a second bike and set four more world records and two national records.
FIRST SPECIAL CAR
A 1964 Lotus Super 7
BEST AUTOMOTIVE ADVICE
Buy low and sell high.
AUTOMOTIVE RESOURCE
Artists Mike Jekot
FAVORITE BOOKS 
Sideways to Sydney  – Innes Ireland
Peking to Paris – Luigi Barzini
Books by Kevin Clemens
PARTING ADVICE 
Don't look at I can't do it, look at how can I do it. Don't give up.
HOW TO FIND KEVIN
The Velocit Workshop – www.thevelocityworkshop.com
Kevin Clemens – www.kevinclemens.com
HELPING CARS YEAH GROW
You can help promote Cars Yeah interviews. Please go to iTunes and post a comment.
Every little bit helps and we will greatly appreciate your support.