Podcast: Play in new window | Download

Listen To Lance by Clicking on the Red Arrow Above or Visit iTunes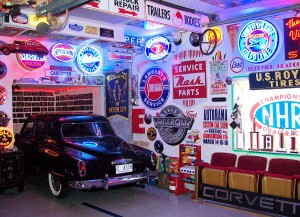 Lance Lambert is the executive producer and host of televisions Vintage Vehicle Show that appears weekly on 101 TV stations and 27 foreign markets and has aired over 450 episodes.  He's an author of the automotive book Fenders, Fins & Friends: Confessions of a Car Guy and staff columnist for Garage Style Magazine, Journal Newspapers, Collector Cars and Hotrodhotline.com.  He's a recipient of the Lee Iacocca Award, an inductee to the Washington State Hot Rod Hall of Fame and the producer of 12 automotive topic DVDs with sales of over 260,000 pieces.  He's owned over 40 vintage vehicles of all marques and has performed on stage hundreds of times at various events and comedy clubs including Comedy Central.  Frequently asked to utilize his talents as an emcee at concours events and as an auctioneer Lance has motor oil in his veins.
SPONSORS
Want to sponsor the Cars Yeah podcast? Contact us today.
SUCCESS QUOTE 

"How do you eat an elephant? One bite at a time." – Creighton Abrams
BUSINESS CHALLENGE 

When Lance decided to start his television show there were no automotive TV shows unlike today.  He was told there was no market for his idea.  Listen and find out how he made it happen.
AH-HA MOMENT 
When Jay Leno called Lance and invited him to the Tonight Show, as a guest in the audience, and then took him on a tour of his Big Dog Garage, that opened some doors that helped push Lance's career forward.  Then listen to find out what Lee Iacocca did to further push Lance's career ahead.
FIRST SPECIAL AUTOMOBILE
A 1948 Chevrolet Aero Fleetline Sedan
BEST AUTOMOTIVE ADVICE
Purchase a collector car that has already been restored.
FAVORITE RESOURCE

Craig's List and eBay
Hot Rod Hotline – www.hotrodhotline.com
Jalopy Journal – www.jalopyjournal.com
FAVORITE BOOKS
The Old Car Nut Book #1 – David Dickinson
The Old Car Nut Book #2 – David Dickinson
 Fenders, Fins & Friends: Confessions of a Car Guy – Lance Lambert
PARTING ADVICE
Don't let money keep you from becoming part of the car culture.  Find an inexpensive vehicle that you can have some fun with, no matter how inexpensive it may be.
HOW TO FIND LANCE
You will find Lance at www.vintagevehicletv.com
Learn more about Lance Lambert here: http://lance-lambert.com 
HELPING CARS YEAH GROW
You can help promote Cars Yeah interviews. Please go to iTunes and post a comment. Every little bit helps and we will greatly appreciate your support.