Podcast: Play in new window | Download


Listen To Leanne by Clicking on the Red Arrow Above or Visit iTunes or Stitcher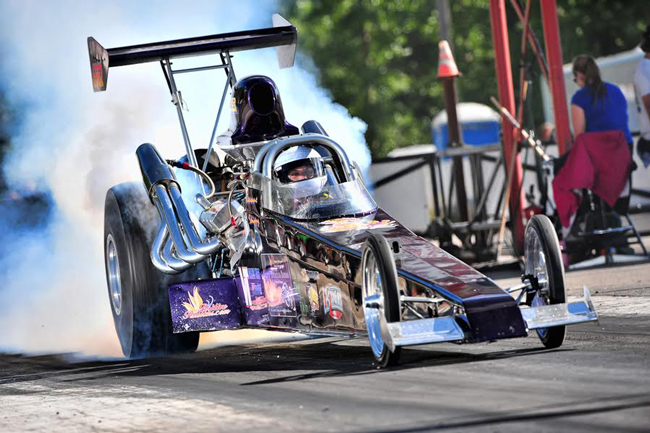 Leanne Marin is entering her 8th season with the Insomnia Racing Team. As an active member of the Saskatchewan International Raceway (SIR) and the Saskatchewan Drag Racing Association (SDRA) she runs a 1,000 horsepower McKinney rear engine dragster and a 2,000 horsepower, super-charged, alcohol fueled, modified tractor competing in the 7,500 lb class across Western Canada. When she's not racing Leanne is an Register Veterinary Technologist in the Veterinary Medical Center at the University of Saskatchewan and a holistic practitioner.
SHOW SPONSORS  
NOCO Genius Boost Jump Starter
SUCCESS QUOTE
"If everything seems under control you're not going fast enough." – Mario Andretti
CAREER CHALLENGE
Your greatest successes are determined by all of your failures. Her union went on strike and Leanne found herself with no way to support herself and her son.
AH-HA MOMENTS
The first time Leanne got to race a 1979 Malibu and learning that you have to be better than yourself, every time you make a run.
FIRST SPECIAL CAR 
A 1979 Chevy Nova
BEST AUTOMOTIVE ADVICE
Forget you think you know everything.
GREAT AUTOMOTIVE RESOURCE 
Google
FAVORITE BOOK
The One Thing  – Gary Keller
PARTING ADVICE 
Always be nice to the people you meet.
HOW TO FIND LEANNE
Insomnia Racing – www.insomniaracing.ca
Tractor Pull Event – www.tractorpullevent.com
HELPING CARS YEAH GROW
You can help promote Cars Yeah interviews. Please go to iTunes and post a comment.
Every little bit helps and we will greatly appreciate your support.