Podcast: Play in new window | Download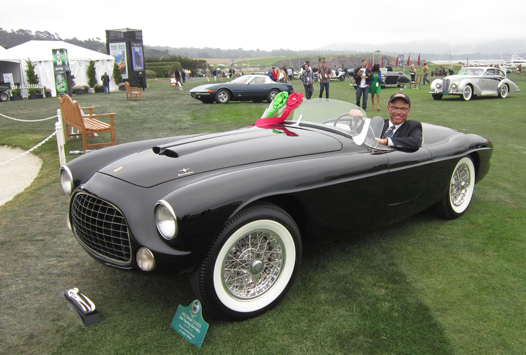 Leslie Kendall is the Curator at the Petersen Automotive Museum. He was born in San Diego, California and has had an insatiable interest in automobiles and automotive history from an early age. After earning his MBA he entered mortgage banking, but left the lending profession after just seven years to volunteer full-time at the San Diego Automotive Museum where he was hired to be the curator after only eight months. He was invited to join the team responsible for creating the Petersen Automotive Museum in April 1993 and in October 1995 was named curator. He is a regular contributor to automotive media outlets (both print and broadcast), a concours d'elegance judge at events around the country, and frequently consults on automotive history related, public- and private-sector projects.
SHOW SPONSOR 
NOCO Genius Boost Jump Start  – Here.
Leslie is re-facing his biggest challenge that happened over 20 years ago when the Petersen Museum was first built. Now it being re-built and reborn and once again, Leslie is in the thick of things.
AH-HA MOMENTS
After creating an exhibition at the Petersen Museum called Vacationland USA, Southern California, Leslie discovered that it was more than simply the cars that people wanted to experience.
FIRST SPECIAL CAR
A 1965 Ford Falcon
BEST AUTOMOTIVE ADVICE
Buy what you like.
FAVORITE BOOKS
Buaulieu Encyclopedia of the Automobile – Nick Georgano
FAVORITE RESOURCE
Having a good comprehensive automotive library.
PARTING ADVICE 
Do whatever you do but do it with passion and do it with honor.
HOW TO FIND LESLIE
The Petersen – www.petersen.org
Facebook – www.facebook.com/PetersenMuseum
HELPING CARS YEAH GROW
You can help promote Cars Yeah interviews. Please go to iTunes and post a comment. Every little bit helps and we will greatly appreciate your support.