Podcast: Play in new window | Download


Listen To Lisa by Clicking on the Red Arrow Above or Visit iTunes or Stitcher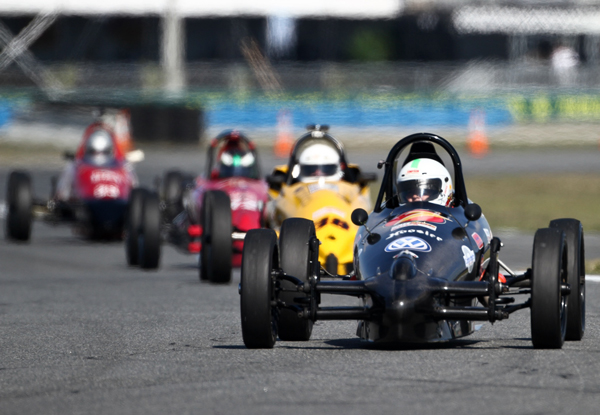 Lisa Noble is the President of the Sports Car Club of America, better known as the SCCA. She has been a nationally licensed motorsports driver since 1992 and in addition to her passion for motorsports she is an artist and a sculpture. She's on the board of trustees for the Motorsports Hall of Fame and in 2014 she was recognized by the Women's Sports Foundation and given their award for cultural change in the motorsports world. She's also won the SCCA historic Kimberly Cup, held multiple track records at Sebring, Hallett, and Heartland Park and she was the first woman to earn a national race win in a Formula Vee.
SHOW SPONSOR  
NOCO Genius Boost Jump Starter
CarpeGear.com The Little Red Racing Car
"Opportunity dances with those on the dance floor."
"I never regret the cars I bought, only the ones I've sold."
In 1979 Lisa and her husband's racing business, Noble Racing burned to the ground.
AH-HA MOMENTS
Selling their racing business after building it back up from the fire, starting a new business, and then selling that to go back to racing, and then they sold the racing business again.
FIRST SPECIAL CAR
A 1960 Studebaker GT Hawk
BEST AUTOMOTIVE ADVICE
You are only as good as your last race.
AUTOMOTIVE RESOURCE
Sports Car Club of America, the SCCA – www.scca.com
FAVORITE BOOK 
Stand on It  – Stroker Ace
PARTING ADVICE 
Life is a banquet.
HOW TO FIND LISA
Sports Car Club of America, the SCCA – www.scca.com
HELPING CARS YEAH GROW
You can help promote Cars Yeah interviews. Please go to iTunes and post a comment.
Every little bit helps and we will greatly appreciate your support.