Podcast: Play in new window | Download


Listen To Lisa by Clicking on the Red Arrow Above or Visit iTunes or Stitcher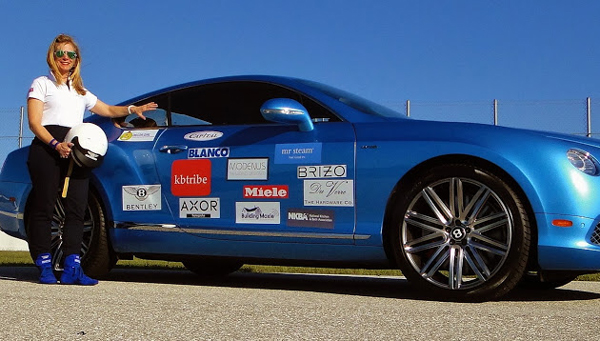 Lisa Smith was the Managing Partner of Suixtil-USA, an international brand of stylish menswear with a vintage look and feel built on the 1950s car racing heritage. The Suixtil logo was seen on many of the great drivers including Juan Manuel Fangio, Jose Froilan Gonzales, Jean Behra, Jo Bonnier and Sir Stirling Moss. Lisa has been an automotive enthusiast, especially vintage cars, her entire life and she was often found in her father's restoration shop with a wire brush in hand helping dad. She is the well traveled blog editor of DecorGirl.net and she's an interior designer as well.
SHOW SPONSOR  
NOCO Genius Boost Jump Starter
Lisa shares a very personal story about how she lost her mother to domestic violence.
AH-HA MOMENT
Lisa's personality requires that she always asks why. This has lead to many ah-ho moments in her different careers.
FIRST SPECIAL CAR
A Porsche Boxster she received as a gift from her husband on their first anniversary.
BEST AUTOMOTIVE ADVICE
Buy what you love.
AUTOMOTIVE RESOURCES
Instagram because of all the images out there.
FAVORITE BOOKS
Vitesse~Élégance: French Expression of Flight and Motion – Serge Bellu with photography by Michael Furman a guest here on Cars Yeah. You will find his interview here.
PARTING ADVICE 
Always listen to that little voice.
HOW TO FIND LISA
Twitter
HELPING CARS YEAH GROW
You can help promote Cars Yeah interviews. Please go to iTunes and post a comment. Every little bit helps and we will greatly appreciate your support.